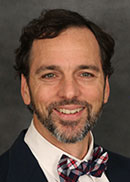 Mr. Brian Thomas will present What You Haven't Been Told about Dinosaurs at Northview Baptist Church in Lewisville, TX.
Date: Oct 10, 2012
Time: 6:00 p.m.
Location:
Northview Baptist Church
2021 North Mill Street
Lewisville, TX 75057
This is part of a Creation Fall Series to be presented on Wednesday evenings this fall at Northview Baptist Church. The other presentations include:
For more information, please call 972.816.3086 or visit northviewbaptist.com.