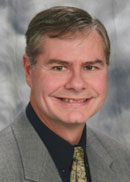 Dr. Randy Guliuzza will be participating in the 2014 Creation Conference: "Debunking Darwin" at Shadow Mountain Community Church in El Cajon, CA.
Dates: Jan 27, 2014 - Jan 28, 2014
Other speakers include Dr. John Baumgardner and Dr. David Menton (Answers in Genesis). The conference is sponsored by Southern California Seminary.
Location:
Shadow Mountain Community Church
2100 Greenfield Drive
El Cajon, CA 92019
For more information & registration, please visit the conference website here.