SCS Creation Conference 2014: Debunking Darwin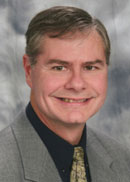 Dr. Randy Guliuzza will be joined by Ray Comfort (Living Waters) at the 2014 Creation Conference: "Debunking Darwin" at Shadow Mountain Community Church in El Cajon, CA.
Dates: Jan 27, 2014 - Jan 28, 2014
Other speakers include Dr. John Baumgardner (Logos Research Associates), Paul Nelson (Fellow of the Discovery Institute and Adjunct Professor in the Master of Arts Program in Science & Religion at Biola University), and Kevin Anderson (Creation Research Society). The conference is sponsored by Southern California Seminary.
Location:
Shadow Mountain Community Church
2100 Greenfield Drive
El Cajon, CA 92019
Register for FREE here.