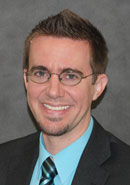 Come hear Dr. Nathaniel Jeanson present Can You Defend Genesis? Five questions to expose the error of evolution at 6:45 pm at Glenview Baptist Church in Fort Worth, Texas.
Date: Aug 14, 2013
Location:
Glenview Baptist Church
4805 NE Loop 820
Fort Worth, TX 76137
This event is part of the Summer Creation Series to be presented at Glenview Baptist Church. To view other events in this series, please visit ICR.org Events.
For more information, please call 817.281.3361 or visit GlenviewChurch.org.