Creation & Earth History Museum Updates

The Institute for Creation Research launched the Creation & Earth History Museum in Santee, California, in 1992. For 16 years, ICR developed and grew the exhibits with a mission to equip believers with evidence of the Bible's accuracy and authority through scientific research, educational programs, and media presentations, all conducted within a thoroughly biblical framework. When ICR moved to Texas in 2008, the entire museum and its contents were sold to Scantibodies Laboratory, Inc.
Tom Cantor, the owner of Scantibodies, and his wife Cheryl established a nonprofit 501(c)(3) ministry called Light and Life Foundation. The foundation owns and operates the museum and continues creation evangelism by offering resources and monthly activities to its visitors.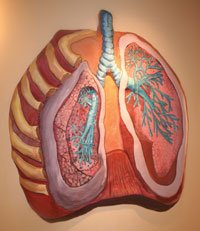 Celebrating 21 years of ministry, the museum has undergone recent expansions and offers some exciting new attractions and exhibits. In September 2011, the new 2,400-square-foot Human Anatomy Exhibit opened, treating guests to an exploration of God's amazing and complex design of the human body. Interactive displays provide educational information on DNA, various types of human cells, body systems, and the stages of human life beginning with conception.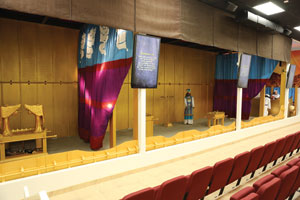 In September 2012, the museum opened the Tabernacle Theatre, which features daily 45-minute presentations narrated by Tom Cantor. The word "tabernacle" means tent, house, or dwelling. The Tabernacle was the place where God's glory dwelt, and this new exhibit featuring an 80-seat theatre gives visitors an overview of the sacrifice and love of our Creator and the terms He put in place to have a relationship with mankind.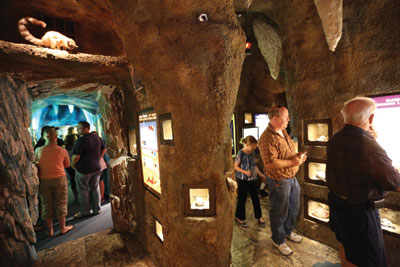 The Age of the Earth Mineral Cave, also opened in September 2012, showcases rare minerals and scientific data with explanations defending a young-earth view while dealing with today's common dating methods such as carbon-14, potassium-argon, and other radioisotope processes. The 300-square-foot exhibit offers the experience of touring an underground cavern and presents ten compelling evidences for a young earth from leading creation scientists Russ Humphreys, Steve Austin, John Baumgardner, Andrew Snelling, and the rest of the RATE (Radioisotopes and the Age of the Earth) team.
The Creation & Earth History Museum is located at 10946 Woodside Ave. N, Santee, California. To plan your visit, call 619.599.1104 or go to www.creationsd.org.
Cite this article: Creation & Earth History Museum Updates. 2013. Acts & Facts. 42 (1): 19.