Moody Pastors' Conference 2013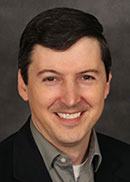 Dr. Jason Lisle will be speaking at the 2013 Moody Pastors' Conference in Chicago, Illinois.
Dates: May 20, 2013 - May 23, 2013
His presentations will include the following:
Your Origins Matter
Creation: Science Confirms the Bible
Astronomy Reveals Creation
The Ultimate Proof of Creation
Evolution and Logical Fallacies
Location:
Torrey-Gray Auditorium
Moody Bible Institute
820 N. LaSalle Blvd.
Chicago, IL 60610
For registration and more information, please visit MoodyConferences.com.