Junk DNA…Trashed Again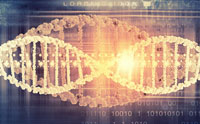 Repetitious "words" in DNA represent more than half of the human genome's three billion nucleotides. Because human reasoning essentially views the repetition of words in spoken languages as errors, these DNA sequences were first written off as meaningless junk. Now it appears nothing could be further from the truth since these repetitive words are linked with pervasive biochemical function. More...
ICR Discovery Center: Impacting Hearts and Minds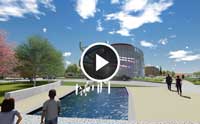 Science Writer Brian Thomas tells how creation evidence changed his beliefs about God and Scripture—and ultimately the course of his life! ICR's discovery center has the potential to reach so many more with this same life-changing message. More...
Titanic Remake More like Noah's Ark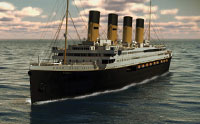 The Titanic's sinking on April 14, 1912 was the most famous seafaring disaster in modern times. But the survival of Noah's Ark in the Flood was the most famous seafaring success in ancient times. Did design specifications help make the difference? If so, that might help explain why the dimensions for Titanic II—a planned full-size replica luxury liner—will differ from the first Titanic. More...
New DNA Study Confirms Noah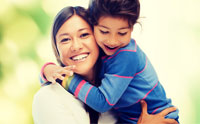 Evolutionary teachings hold that all mankind arose from a population of ape-like ancestors. But Genesis, the rest of the Bible, and Jesus teach that mankind arose from Noah's three sons and their wives. A new analysis of human mitochondrial DNA exposes two new evidences that validate the biblical beginnings of mankind. More...
ICR Discovery Center: Encouraging Believers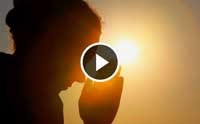 With engaging exhibits and a 3-D planetarium, ICR's discovery center will show how scientific evidence confirms the Bible. We want this project to encourage Christian believers that God's Word can be trusted and to equip them to defend their Christian faith. More...
Organic Residue Is 247 Million Years Old?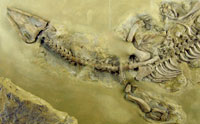 Those who have difficulty accepting reports of collagen (a type of protein) preserved in supposedly 80-million-year-old dinosaur bones will scratch their heads with new vigor over a recent report. Supposedly 247-million-year-old fossils from Poland show signs of excellent preservation and even hold blood vessels. More...
Wall-Climbing Cave Fish: Evolutionary Intermediate?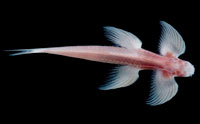 Scientists recently discovered another bizarre fish. This one has a pelvic girdle. Is it the missing link evolutionists have been searching for? More...
Recent News