Dinosaurs and the Bible [Podcast]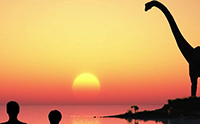 How did dinosaurs go extinct? Did they live alongside humans? ICR science writer Brian Thomas reveals the biblical and scientific evidence in this podcast series. Listen to fascinating insights from the fossil record, biblical history, and recent soft-tissue discoveries.
More...
If Earth Is Old, It Should Have Frozen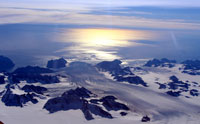 Secular speculations insist Earth coalesced into its current state over four billion years ago, leaving one huge problem: the young sun would have been so dim that Earth would have frozen. Secular astronomers have long invoked methane gas to defray this dilemma, called the "faint young sun paradox." A recent study revealed two new reasons to totally reject methane as a rescuing device, leaving this paradox stronger than ever.
More...
Musical Bird Maestros Befuddle Evolution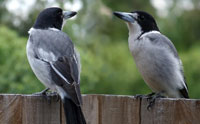 A recent paper shows that the skill of some songbirds to extemporaneously innovate musical repertoire equals that of human musicians. Since none of the apes have this complex human-like capability, the discovery poses a big problem for the evolutionary model of human origins.
More...
Magic Words Can't Explain Strange Fossil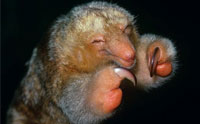 Once upon a time, only a single Italian fossil—a crushed specimen that paleontologists had to reconstruct—represented the extinct reptile Drepanosaurus. Now, a team of American scientists described a new Drepanosaurus specimen from New Mexico. Instead of fingers, it had a massive claw on each hand, and its curling tail was claw-tipped. These features have evolutionists scratching their heads over where it came from and why it looks more like a particular living mammal than a reptile.
More...
Codon Degeneracy Discredited Again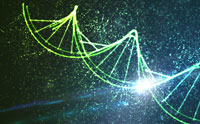 One of the main themes of evolution is the belief that certain types of DNA sequences freely mutate and develop new functions that evolve creatures. This mostly mythical concept was applied to the protein-coding regions of genes, but in recent years this idea was discredited by the discovery of multiple codes imbedded in the same sequence—because the disruption of these codes is typically harmful, mutations are not tolerated. And now another critical imbedded code was discovered, further discrediting the idea of pervasive mutable DNA in genes.
More...
Creation Geology [Podcast]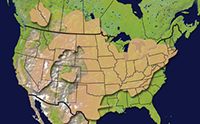 Can we believe both the Bible and geology? ICR geologist and Research Associate Dr. Tim Clarey uncovers how both fit together in this 5-part podcast series on creation geology. Dr. Clarey shares a unique geological perspective on the worldwide Flood, the origin and demise of dinosaurs, and the ice age.
More...
Out-of-Place Dome-Headed Reptile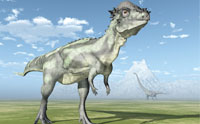 An American research team recently reanalyzed a strange fossil the Works Progress Administration excavated in 1940 from the Triassic Otis Chalk in west Texas. This partial skull showed that the animal had a huge, thick dome on its head, much like pachycephalosaurs found in Cretaceous deposits. According to conventional consensus, 100 million years and a vicious extinction event separate the two fossil types. What role did an evolutionary perspective play in this team's conclusions about this supposedly out-of-place dome-headed fossil?
More...
Recent News