Roundworm DNA System Plans Ahead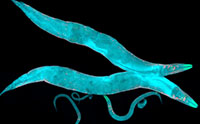 Intriguing studies demonstrate that many different animals have the ability to transmit information about their environment to their offspring, sometimes using a process called epigenetics. Most often, the genetic memory of a parent or grandparent's environmental experience traverses no farther than a half-dozen generations. Recently, researchers accidentally discovered the farthest-reaching epigenetic signal ever known.
More...
Schism in Evolutionary Theory Opens Creationist Opportunity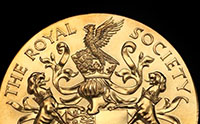 Evolutionary biology is experiencing its most serious division in over a century. Last November, Great Britain's prestigious Royal Society held a conference to deliberate if evolutionary theory needed to be "extended" or even renovated to accommodate fresh ideas from new discoveries. How bad is this schism?
More...
Secrets from the World's Best-Preserved Nodosaur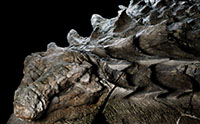 The majority of dinosaur skeletons are cobbled together from fossil fragments. But a nodosaur recently put on display was so well preserved that it looks like a "statue." It even contains tissue fragments. How could such a well-preserved dinosaur remain intact for millions of years?
More...
Why Eyes Express Emotion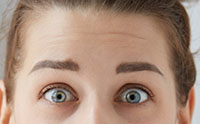 Unlike animals, we communicate all kinds of information with our eyes. One subtle glance might express doubt and another joy, all without a word. How did we get this way?
More...
Groundbreaking Highlights Video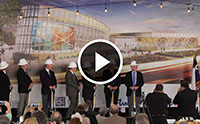 We just broke ground on the ICR Discovery Center for Science and Earth History—coming fall 2018! Watch this three-minute video to catch some highlights of the groundbreaking ceremony. Find out why this project matters and how you can get involved.
More...
March for 'Science'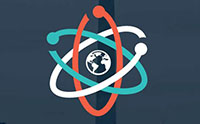 On Saturday, April 22, 2017, a group of people claiming to represent science marched in Washington D.C. and 600 other cities around the world to express their views on social and political issues. But did they really represent science?
More...
Puppies Provide Protection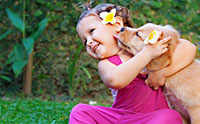 Many people react with revulsion when a dog licks their face—especially babies. Such a reaction is justifiable based on the unsanitary habits of Rover. However, recent research supports the idea that babies actually benefit from living with dogs.
More...
Recent News