Wonder Worm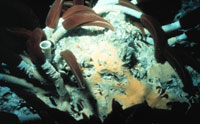 Spectacular details in a special worm fossil contradict even the longest age estimates for genetic disintegration. This worm should have gone extinct a thousand times over, but apparently it didn't die off even once. More...
How (Not) to Date a Fossil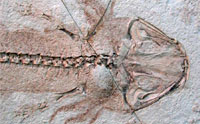 Do rocks and fossils hold clues that demand millions-of-years? Not the fossils from China's Daohugou beds. On the contrary, their clues speak to more recent origins. More...
Why It Was a 'Good' Friday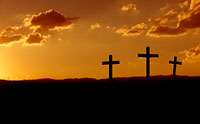 The focus of Good Friday is on the crucifixion of our Lord. So, why "Good" Friday? Why not "Sad" Friday? The answer may well lie in the sovereignty of God Himself. More...
Fossil Plant Chromosomes Look Modern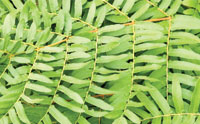 As mere fragments, most fossils reveal only small hints of ancient life forms. But a fossilized fern's stem recently discovered in Sweden shows its every detail, sending some clear messages about its origin. More...
Former Junk DNA Candidate Proves Indispensable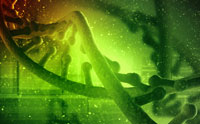 Some of the primary candidates for being labeled "Junk DNA" have been the highly repetitive regions of the genome that, after years of study, seemed to have no discernable function. However, new research has shown that the RNAs encoded by these regions are key players in promoting genome stability and function. More...
Students Surprised to Find Noah's Ark Feasible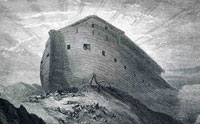 Advanced physics students at Leicester University were tasked with determining if the Biblical dimensions of Noah's ark could have supported the weight of 70,000 animals. What did they find? More...
Dual-Gene Code Discovery Highlights Designed Biocomplexity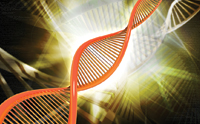 Recent evidence of dual codes in the protein-coding sections of genes raised the bar on our understanding of genome complexity, and now a new study is showing that the control regions of genes contain dual codes as well. More...
Recent News