Did God Make the Ebola Virus?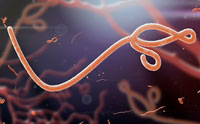 When this article was written, the number of West Africans who contract the deadly Ebola virus was doubling about every three and a half weeks, making it the worst outbreak of the disease since the first recorded occurrence in 1976. Where did this virus come from? More...
Gamma-Ray Bursts Limit Life in Universe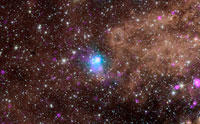 What are the odds that life somehow self-generated? Many experiments have shown that the likelihood of just the right chemicals combining by chance to form even the simplest cell on Earth is so close to zero that some origin-of-life researchers have punted the possibility to some distant unknown planet. But a new study of gamma-ray burst frequency estimates has eliminated the possibility of life on other planets. More...
Weather Channel Founder Blasts 'Climate Change'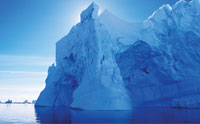 John Coleman, co-founder of the Weather Channel, claims that politics is influencing the supposedly unbiased realm of science—particularly in the debate over climate change. More...
Brain Bath: A Clever Design Solution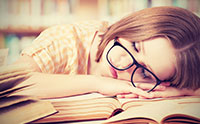 What makes sleep so mentally refreshing? University of Rochester neuroscientist Jeff Iliff addressed the crowd gathered at a September 2014 TEDMED event and explained his amazing new discoveries. The words he used perfectly match what one would expect while describing the works of an ingenious designer. More...
Giant Clams Are Brilliant Algae Farmers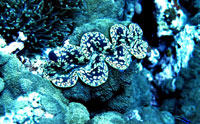 Giant clams living in the Pacific Ocean's shallow-water tropics display brilliant, iridescent colors. Why do they display such radiance? Researchers uncovered five high-tech specifications that show how these giant clams use specialized iridescent cells to farm colonies of algae. More...
A Fuss Over Dust: Planck Satellite Fails to Confirm Big Bang 'Proof'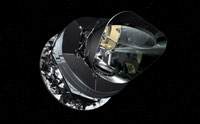 Planck satellite data confirm that the "smoking gun" Big Bang evidence is likely the result of something much more mundane: dust within our own galaxy. More...
Throwing Darwin a Curve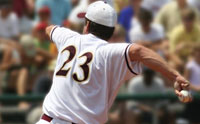 Great pitchers make it look so easy, and "practice makes perfect," but it helps that the brain power necessary for control, neurological connections, and muscular arrangements for the human arm are exceedingly better than any system that exists on the planet. Is throwing a ball really that complex? More...
Recent News