Which Came First--the Spear or its Thrower?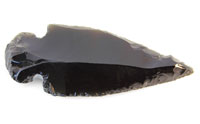 Scientists age-dated a cache of stone-tipped throwing spears from Ethiopia's Gademotta Formation at 280,000 years old. This find appears to pierce the conventional story of human evolution—a narrative about modern man evolving from some pre-human type only 200,000 years ago. How will this date discrepancy be resolved? More...
Tibetan Cat Fossil: A Tall Tale?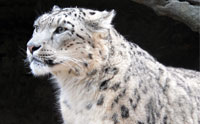 Researchers claim to have found the world's oldest big cat fossil in Tibet. They dated their snow leopard skull discovery at around 4.4 million years. But did they get this number through direct and objective scientific procedures? More...
Delicate Balance in DNA Production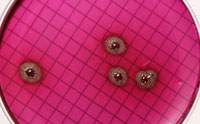 What would happen if the DNA construction site was overwhelmed with too many—or underwhelmed by too few—nucleotides? Scientists recently discovered the disturbing answer. More...
Questionable Dating of Bloody Mosquito Fossil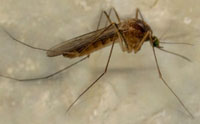 The discovery of fresh blood in a spectacular mosquito fossil strongly contradicts its own "scientific" age assignment of 46 million years. What dating method did scientists use, and did it really generate reliable results? More...
Secrets from the Most Distant Galaxy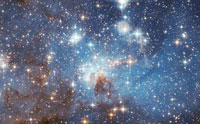 An international team recently announced discovery of the most distant galaxy ever seen and claimed they were viewing this galaxy at "an epoch only 700 million years after the Big Bang." How does one leap from a distant light measurement to construing millions of years and a Big Bang history? More...
Counting Earth's Age in Lightning Strikes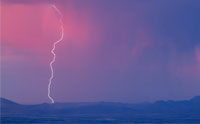 Scientists recently found that lightning likely damages mountain peaks far more often than previously suspected and can also create fulgarites—two discoveries that challenge the idea that Earth is billions of years old. More...
New 'Human' Fossil Borders on Fraud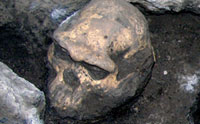 A site in Dmanisi, in the country of Georgia, yielded skulls reported to be the earliest human fossils found outside Africa. The researchers asserted that "skull 5" is so different from other humans that it significantly widens the range of variation within ancient mankind. However, seven observations question whether or not skull 5 was really human. More...
Recent News