A Real Jurassic World?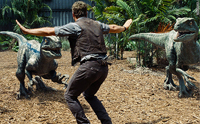 The Jurassic World movie, though thrilling to watch, comes packed with fictional ideas like de-extinction, designer creatures, and iron somehow preserving dinosaur DNA indefinitely. But how would the world respond if live dinosaurs were verified to scientists' satisfaction? More...
Human Nucleome Reveals Amazing 4D World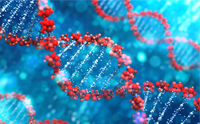 A new study investigating the three-dimensional human genome (the nucleome) in the context of time and gene expression revealed unimaginable complexity and precision. The authors of a new research paper, published in the Proceedings of the National Academy of Sciences, wrote at the very beginning of their report, "The human genome is a beautiful example of a dynamical system in three dimensions." The results of their research spectacularly vindicated this opening statement. More...
Scientists Describe Job's 'Springs of the Sea'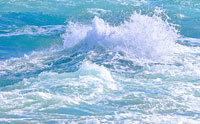 Modern machines provide our generation with knowledge entirely unknown in yesteryear. Which of our great grandparents saw footage of water rising through hydrothermal vents on the deep sea floor? New research into water circulating from the ocean, into seafloor crustal rocks, and back into the ocean echoes one of the questions God asked Job thousands of years ago. More...
Bacteria Metabolisms Are Like Computer Circuit Boards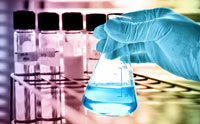 Bacteria sometimes face a rough life. At about a tenth the size of most plant and animal cells, they have no layer of skin to protect them. Environments can change quickly and if microbes don't have the right tools to adapt, they won't last long. Bioengineers modeled three interdependent aspects of a metabolic system that bacteria use to thrive in ever-changing environments, revealing an underlying array of interrelated parts that they described as "underappreciated." More...
New Horizons, Pluto, and the Age of the Solar System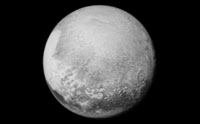 Today, more than nine years after its launch, the New Horizons spacecraft is scheduled to make its closest approach to the dwarf planet Pluto. This will make New Horizons the first space probe to examine Pluto and its moons up close during this historic flyby. A NASA press release states, "A close-up look at these worlds from a spacecraft promises to tell an incredible story about the origins and outskirts of our solar system." But what is the real story? More...
Discovery: Volcanoes on Venus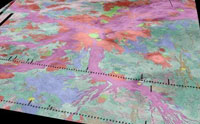 The tortured surface of Venus appears to have been formed through recent geologic processes, and its rocks contain no record of deep time. What if Venus were young rather than 4.5 billion years old? It would explain quite a bit, including a brand-new discovery made by scientists peering through its dense atmosphere. More...
Solving the Missing Tropical Dinosaurs Mystery?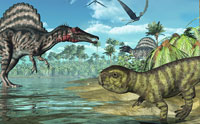 One of the unsolved mysteries of secular science is why so few dinosaurs are found in rocks from supposed tropical regions, especially the Triassic system rocks. Jessica Whiteside of the University of Southampton, UK and her colleagues from eight other institutions have proposed a solution to this enigma. More...
Recent News