Beetles and Bears Inspire Technologies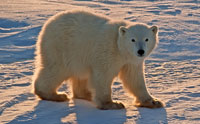 Namib desert beetles collect faint water droplets on their exquisitely designed outer surfaces so they can survive in their dry environments. And polar bears keep a tight grip on smooth ice using precisely designed footpads. Engineers have copied these exquisite designs to make useful tools. More...
ICR Museum: Showcasing a Recent Creation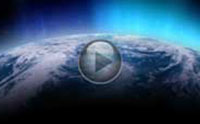 Physicist Dr. Jake Hebert recounts some of the best evidence for recent creation found within his field and explains how ICR's new museum will be able to showcase it in powerful and engaging ways. More...
Living Fossils Found off Australia's Coast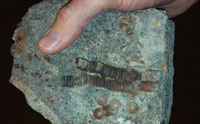 The Deep Down Under project explores "relict faunas," living creatures with eerily similar counterparts among some of the world's oldest fossils. Deep-sea researchers used a remotely operated vehicle (ROV) to look for life around Osprey Reef off Queensland's coast. They found some surprises including animals known only from faraway places and long-gone times. More...
ICR Planetarium: Travel Through Space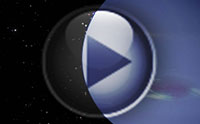 Astrophysicist Dr. Jason Lisle explains how ICR's future planetarium will outshine the simple night-sky domes of the past. This 3-D, digital, fully immersive environment will not only transport viewers to endless locations within our vast universe but will also show them the compelling scientific evidence that confirms biblical creation. More...
Your Brain Has More Memory Than the Internet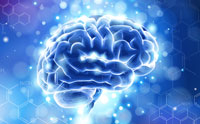 Whoever said the human brain is the most highly organized collection of matter in the universe was more correct than they could have known. New research modeled tiny structures within nerve cells and discovered a clever tactic brains use to increase computing power while maximizing energy efficiency. Its design could form the basis of a whole new and improved class of computer. More...
Epigenetic Code More Complicated Than Previously Thought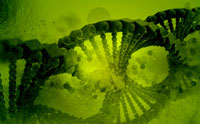 In complete contradiction to evolutionary predictions, the language systems in the genome continue to reveal nothing but unimaginable complexity. As a news story on a recent discovery explains, "The world of epigenetics…has just got bigger with the discovery by a team of scientists from the University of Cambridge of a new type of epigenetic modification." More...
Rapid Erosion Supports Creation Model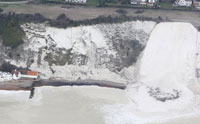 Recently in Dorset, England, bad weather washed a massive section of a cliff into the sea revealing scores of ammonite fossils. Creation scientists are interested in this event because substantial erosion was accomplished in literally seconds. It didn't take hundreds of thousands to millions of years of slow and gradual erosion. One headline recently stated, "Climate can grind mountains faster than they can be rebuilt." More...
Recent News