ICR Planetarium: Travel Through Space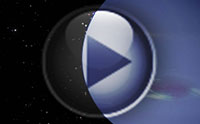 Astrophysicist Dr. Jason Lisle explains how ICR's future planetarium will outshine the simple night-sky domes of the past. This 3-D, digital, fully immersive environment will not only transport viewers to endless locations within our vast universe but will also show them the compelling scientific evidence that confirms biblical creation. More...
Your Brain Has More Memory Than the Internet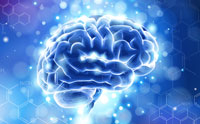 Whoever said the human brain is the most highly organized collection of matter in the universe was more correct than they could have known. New research modeled tiny structures within nerve cells and discovered a clever tactic brains use to increase computing power while maximizing energy efficiency. Its design could form the basis of a whole new and improved class of computer. More...
Epigenetic Code More Complicated Than Previously Thought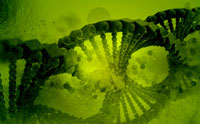 In complete contradiction to evolutionary predictions, the language systems in the genome continue to reveal nothing but unimaginable complexity. As a news story on a recent discovery explains, "The world of epigenetics…has just got bigger with the discovery by a team of scientists from the University of Cambridge of a new type of epigenetic modification." More...
Rapid Erosion Supports Creation Model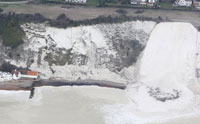 Recently in Dorset, England, bad weather washed a massive section of a cliff into the sea revealing scores of ammonite fossils. Creation scientists are interested in this event because substantial erosion was accomplished in literally seconds. It didn't take hundreds of thousands to millions of years of slow and gradual erosion. One headline recently stated, "Climate can grind mountains faster than they can be rebuilt." More...
Genetic Gap Widens Between Humans and Chimps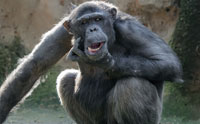 Increasingly, orphan genes defy evolution and support the Genesis account of creation. These genes are unique sets of coding sequences specific to particular creatures. This is a big problem for evolutionary ideas to explain. In a recent research report, scientists describe a new set of 1,307 orphan genes that are completely different between humans and chimpanzees. More...
Population Study Standoff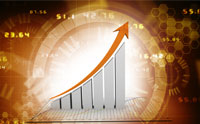 In 1975, ICR's founder and hydrological engineer Dr. Henry Morris made some interesting human population calculations. He demonstrated the feasibility of obtaining today's world population in only about 6,000 years. A new study presents a very different version of human history—one in which the population grew very slowly for 200,000 years. Does the science in this new report debunk Dr. Morris' 40-year-old biblical argument? More...
NORAD Gene Could Aid Cancer Research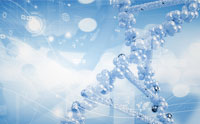 Researchers at the University of Texas Southwestern Medical Center discovered a gene called NORAD that, unlike protein-coding genes, makes a long functional RNA that works directly in the cell's nucleus. NORAD helps preserve the correct number of chromosomes in cells (e.g. 46 for humans). Conversely, the cellular chromosome number becomes unbalanced when the NORAD gene goes awry, a common trait in cancerous cells. Could the NORAD gene aid cancer research? More...
Recent News