RNA Editing: Biocomplexity Hits a New High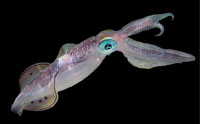 When the workings of the genome were first being discovered, the central evolutionary dogma of molecular biology claimed that genetic information passes consistently from DNA to RNA to proteins. Now we know that RNA messages can be altered by a variety of mechanisms, and a new study in squid genetics has vaulted one of these processes—called RNA editing—to an unprecedented level of biocomplexity. More...
Secular Study: No Big Bang?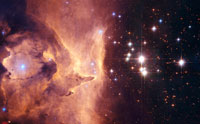 Christians who believe the universe began billions of years ago often point to the Big Bang model to try and verify a creation-like beginning. But a new origin of the universe model offers an "everlasting universe" and dismisses the whole idea of a Big Bang. Why would scientists even think to challenge a long-held concept like the Big Bang unless they saw some deal-breaking weaknesses in it? More...
Honey Bee Orphan Genes Sting Evolution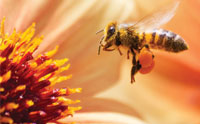 A key type of rogue genetic data called orphan genes has just been reported in honey bees. Orphan genes conflict with ideas about genome evolution, and they are directly linked with the evolutionary enigma of phenotypic novelty, unique traits specific to a single type of creature. More...
Out of Babel--Not Africa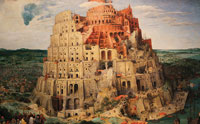 Newly published research combining genetic, language, and demographic data challenges the idea of a single lineage of languages and human populations evolving out of Africa. Instead, the data supports the idea that multiple people groups have independent origins—a condition one would predict if the confusion of languages at the Tower of Babel happened as described in the Bible. More...
Big Bang Evidence Retracted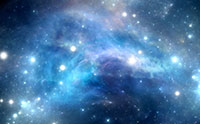 In March 2014, the BICEP2 radio astronomy team announced purported direct evidence of cosmic inflation, an important part of the modern Big Bang model for the universe's creation. This announcement was front-page news all over the world. However, these scientists recently submitted a paper for publication that effectively retracts their breakthrough claim, acknowledging that their earlier results were spurious. They admitted their "evidence" was actually an artifact of dust within our own galaxy. More...
Snakes Have Always Been Snakes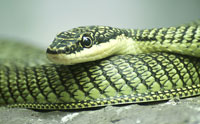 It's an old story. An animal or plant is discovered in sedimentary rocks by paleontologists and it pushes the organism's origin further back by many millions of years. This time snakes are the subject of a recent, unexpected discovery that pushes their first appearance back an additional 65 million years. More...
A New Antibiotic?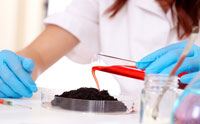 Antibiotics serve as some of the most effective tools modern medicine has to offer. These amazing chemicals save many lives by targeting specific and essential processes in pathogenic bacteria—but antibiotics are losing their magic touch. Their failure to beat back new strains of antibiotic-resistant germs motivates researchers to design or discover new antibiotics. Scientists now reveal reasons why their new discovery brings hope to those hunting for better germ killers. More...
Recent News