Prosecute Climate-Change Skeptics?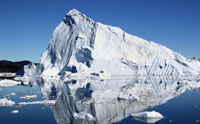 Twenty academics have written a letter to President Obama, urging him to use the RICO law—an instrument originally developed to wield against organized crime—to investigate organizations that are skeptical of the purported dangers of "climate change." More...
Liquid Water on Mars?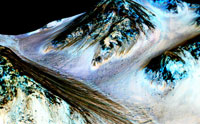 Scientists have announced indirect evidence of liquid water on the surface of Mars, raising hopes among secular scientists that life may be present on the "red planet." But why do they hope for this—and are such hopes realistic? More...
Cancer Medicine in Wasp Toxin?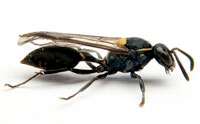 A short protein, or peptide, in wasp toxin may one day treat human cancer in a whole new way. Researchers isolated a particular peptide from the venom of Brazilian Polybia paulista wasps and studied how it seeks and destroys cancer cells while leaving normal cells unharmed. They uncovered intriguing details that enable this average-looking peptide to become a cell-destroying weapon. More...
Discovery: Spine Signals Ears to Maintain Balance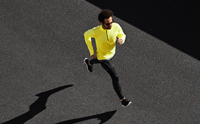 Bodies bounce while jogging or performing any number of other vigorous activities, usually without getting dizzy. However, bodies get dizzy when they are "bounced" from the outside, like while on a boat or airplane. What's the difference? Researchers pinpointed amazing new details behind the mechanism that maintains balance during voluntary motion, but their notion of its origins clearly misses the mark. More...
'Living Fossils' Point to Recent Creation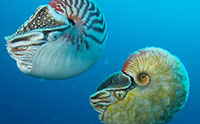 The creation of original, distinct creature kinds confronts the evolutionary teaching that animals can endlessly morph from one form to another. Recent news reports reveal two clear illustrations of sea creatures living and reproducing according to their kind right from the start. More...
Protoplanetary Disc Model Falls Flat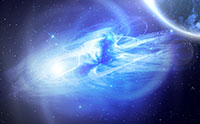 How did our solar system get here? Those who dismiss any possibility of creation imagine ways that pure natural forces might set in motion the sun, each unique planet and their moons. New computer modeling results seem to show promise—but only when they overlook or assume obvious and important factors. More...
Pitcher Plants Designed to Attract Bats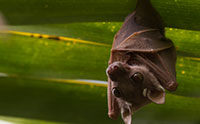 Even children learn that plants and animals depend on one another. Plants release oxygen for animals to breathe, and plants make food—mostly sugar—for animals to eat. In turn, animals produce carbon dioxide so plants can grow using sunlight. This ecological interdependence shows enough divine design to inspire any honest thinker to consider a Creator, but a recently discovered interaction between pitcher plants and bats shows even more. More...
Recent News