Black Rocks Red-Flag Uniformitarian Flaws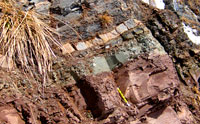 A surprising rock discovery in West Virginia has red-flagged the uniformitarian analysis of sediment deposits previously thought to be non-marine in origin. More...
Asteroid Medley Challenges Naturalistic Origins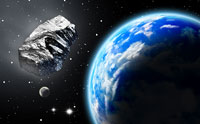 Data from recent spacecraft flybys challenge the prevailing naturalistic perspective on asteroid origins. Secular astronomers assume that natural processes, rather than miracles, created the sun, Earth, planets, and asteroids from ancient, swirling masses of gases, but this new evidence points to something different. More...
Europe's Oldest Human Footprints—Dated in Error?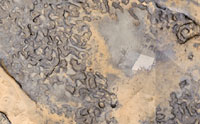 News headlines worldwide recently reported Europe's oldest human footprint discovery. How old are the tracks? It appears the media and researchers answer this question by following the same misleading trends. More...
Live Birth Fossil Exposes Evolutionary Enigma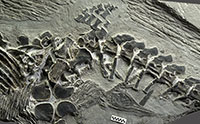 One of the latest ephemeral fossils comes from China—a baby ichthyosaur halfway in and halfway out of its mother's body. Though fossilization tragically ended the baby's transition from the womb, could this specimen support the story that a land reptile evolved into the first ichthyosaur? More...
Wooly Mammoth Mystery Finally Solved?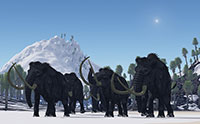 Researchers claim to potentially have solved the mystery of the wooly mammoth's mass extinction—the creatures went extinct when grasses began "crowding out" other edible plants these massive animals needed to subsist. More...
Human lincRNA Genes Contradict Evolution
A research team recently characterized a group of genes in humans and other mammals that not only defies evolutionary models but vindicates the Bible's prediction of the uniqueness of created kinds with distinct genetic features. More...
Genesis Camels: Biblical Error?
Tel Aviv University archaeologists recently radiocarbon-dated camel bones from the Aravah Valley and concluded that the first "significant" appearance of domesticated camels in Israel occurred around 900 B.C.—much later than the biblical record. Did they catch the Bible in an error? More...
Recent News