Thanksgiving in Heaven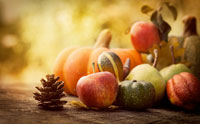 "We give You thanks, O Lord God Almighty, The One who is and who was and who is to come, because You have taken Your great power and reigned" (Revelation 11:16-17). This is the final reference in the Bible to the giving of thanks. It records a scene in heaven where the 24 elders, representing all redeemed believers, are thanking God that His primeval promise of restoration and victory is about to be fulfilled. More...
Missing Link or Another Fish Story?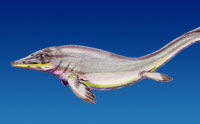 Recently there has been some celebration from the Darwinian community regarding a fossil discovery that allegedly links terrestrial animals to their future aquatic relatives. More...
Plants' Built-in Photosynthesis Accelerators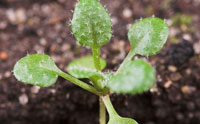 Sunlight can change in a heartbeat. One second, a leaf could be under intense sun and may receive more light than it needs to build sugar molecules through a process called photosynthesis. But a few seconds later, a cloud may wander overhead and block the sun, starving the plant's photosynthetic machinery. A team of plant biologists recently discovered new mechanisms that help plants cope with these fast-changing light conditions. More...
Trees Really Are 'Pleasant to the Sight'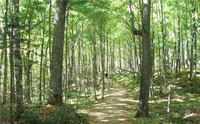 Genesis 2:9 records one of the Lord's original intentions for creating trees, saying, "Out of the ground the LORD God made every tree grow that is pleasant to the sight and good for food." A new study has quantified just how pleasant to the sight trees can be, inadvertently confirming the truthfulness of this ancient biblical passage. More...
Saber-Toothed Deer Alive in Afghanistan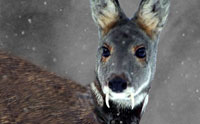 Based on journal entries, a Danish survey team probably sighted musk deer while working in the remote regions of northeast Afghanistan in 1948, but that was the last official sighting—until now. A new survey team recorded the species still alive, but endangered. Seven similar species found throughout Asia eat vegetation, so why do they need tusks? More...
Dino Tracks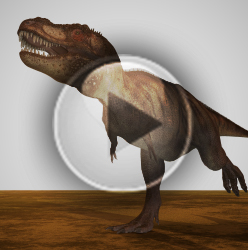 Dinosaur tracks are found on every continent—but how did they form?
See how the awesome event of a global flood offers an explanation to this confounding scientific riddle. More...
Exocomets: Evidence of Recent Creation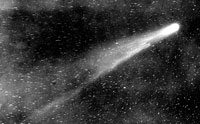 Astronomers recently detected evidence of possible comets orbiting a faraway star system named β Pictoris. They compared what they saw to what our solar system may have looked like billions of years ago when the earth and moon were supposedly forming out of a chaotic debris cloud. But details from their report easily refute this imagined "planetary-system formation," and instead illustrate how God recently and uniquely created space objects. More...
Recent News