Remembering Mount St. Helens 35 Years Later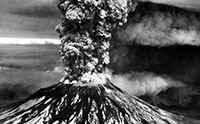 A landslide on the northern side of Mount St. Helens in Washington state on May 18, 1980 uncorked a violent volcanic eruption of ash, vapor, molten material and pulverized rock. The effects of this one of the most scrupulously documented volcanos in history have reshaped the way geologists think about certain landforms. More...
What Mean These Stones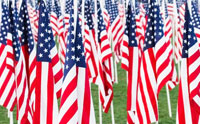 The poet George Santayana once said, "Those who cannot learn from history are doomed to repeat it." In the life of every nation, there are "memories" that must be preserved if that nation is to retain an awareness of its unique role among the nations of the world—indeed, among the long list of nations throughout history. More...
New Fossil Dubbed 'Platypus Dinosaur'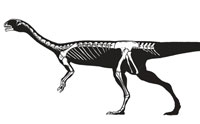 It has a bill like a duck, leg spurs like a rooster, lays eggs like a reptile, but has fur like a mammal. Yet all these features elegantly integrate to form the body of a modern platypus. If God created the platypus, then why couldn't He create other creatures that seem to have borrowed parts from other familiar forms? He may have done just that when he made Chilesaurus. More...
Clever Construction in Rorqual Whales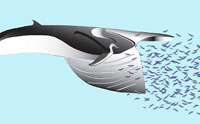 A few years ago, scientists discovered a unique sensory organ in the jaw of a rorqual whale—the world's largest creature. Rorqual whales, which include the blue whale and fin whale, feed by ballooning out folds of tissue that bag gobs of krill from fertile ocean waters. Some of those researchers recently described the unique bungee-cord-like nerve fibers that illustrate clever and intentional design. More...
Still Searching for Geology's Holy Grail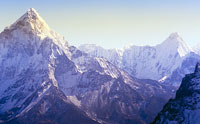 The origin of the continental crust continues to baffle secular geologists who often refer to this mystery as the "holy grail of geology." Earth's plates are composed of two distinctly different types of crust: oceanic and continental. Explaining the reason for the unique crust and plates on Earth has been the subject of on-going research and debate for decades. Two recent articles attempt to shed light on the mystery of the continents. More...
A Cosmic 'Supervoid' vs. the Big Bang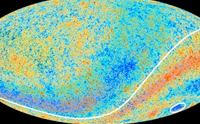 In a new paper, scientists have announced the discovery of an enormous region of lower-than-average galaxy density about three billion light-years from Earth. This "supervoid," the largest single structure ever discovered at 1.8 billion light-years across, is newsworthy in its own right. However, it also has implications for the Big Bang model of the universe's origin. More...
Scientific Suicide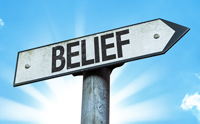 The recent cover of New Scientist magazine reads "Belief: They drive everything we do. But our beliefs are built on…nothing." This is an amazing statement by a magazine, supposedly dedicated to science, in that it presents its readers with a philosophical conundrum. How can scientists, who must depend on a strict belief in logic and order, make such a statement? More...
Recent News