Encore Presentation of Patterns of Evidence: Exodus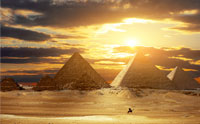 The Exodus is one of the best-known narratives in the Bible. It details the Israelites' escape from Egypt after centuries of slavery, Moses' rise to leadership, the devastating plagues on Egypt, and the miraculous Red Sea crossing. Yet many archaeologists and historians insist there is no evidence that the biblical Exodus ever occurred. This debate is the subject of the award-winning documentary Patterns of Evidence: Exodus that has an encore presentation this Thursday. More...
2014 Most Notable News: Evolutionary Icons Toppled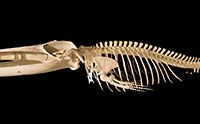 The big-picture story of evolution tells that, over millions of years, natural processes produced millions of species from one or a few primitive progenitors. Did this really happen, or did God create separate distinct "kinds" of creatures about 6,000 years ago like Genesis 1 clearly describes? More...
The Hubble 'Pillars of Creation' Revisited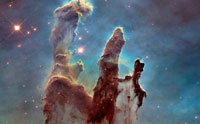 In 1995 the Hubble Telescope photographed spectacular columns of gas, illuminated by nearby stars, in a section of the Eagle Nebula. The enormous columns of gas in this famous photo have been nicknamed "pillars of creation" since secular scientists insist that new stars are being "born" within them. More...
2014 Most Notable News: Recent Creation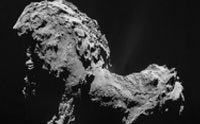 In the year 2014, at least a half dozen fascinating observations confirmed the recent creation of our world and universe. For example, researchers took a closer look at Saturn's moon Enceladus, finding that it has more than just the single known geyser spewing icy material into space—it has 101 active geysers. More...
2014 Most Notable News: Creation Is a Hot Topic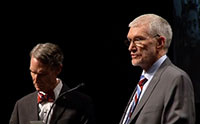 Every generation of believers must settle for itself the core questions of ultimate origins. Where did everything come from? Can God's account of beginnings in Genesis be trusted as actual history? The year 2014 illustrated that this generation is still interested in answers. More...
2014 Most Notable News: Fossils Resemble Living Relatives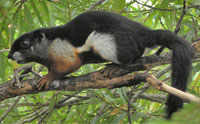 Every year, a few fortunate paleontologists discover fossils that closely resemble living creatures, and 2014 was no exception. In fact, it was a banner year for finding modern-looking fossils in what secular scientist believe to be very old rocks. More...
2014 Most Notable News: Big Bang Fizzle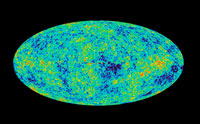 We might learn an important lesson from a bit of embarrassment Big Bang supporters suffered in 2014. In March, mainstream media outlets announced that the BICEP2 radio astronomy telescope team discovered indirect remains of the Big Bang's supposed inflationary period. Headlines identified their astronomical observations as "smoking gun" evidence for the Big Bang itself, but it didn't take long at all for this smoke to clear. More...
Recent News