Australopith Child Gets an Academic Spanking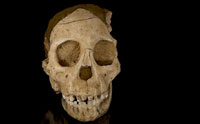 A fossil group of alleged evolutionary human ancestors called australopithecines—all quite ape-like in their features—have traditionally been uncooperative as transitional forms. Now the famous Taung child, a supposed example of early transitional skull features, has been debunked. More...
Cambrian Fossil Intensifies Evolutionary Conundrum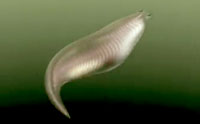 New fossil finds further verify one of evolution's biggest problems: the Cambrian explosion. According to evolutionary reckoning, a massive explosion of new life supposedly spawned dozens of brand-new fully formed body plans about 530 million years ago. Details from a newly described Canadian fossil fish intensify this Cambrian conundrum. More...
Genome Scrambling and Encryption Befuddles Evolution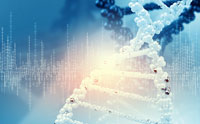 One-cell creatures called ciliates are expanding the concept of genome complexity at an exponential rate. Now a newly sequenced ciliate genome reveals unimaginable levels of programmed rearrangement combined with an ingenious system of encryption. More...
Big Bang Fizzles under Lithium Test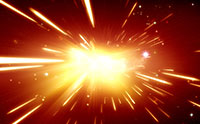 Secular astrophysicists often talk about "primordial nucleosynthesis" as though it were a proven historical event. In theory, it describes how certain conditions during an early Big Bang universe somehow cobbled together the first elements. But no historical evidence corroborates this primordial nucleosynthesis, an idea beset by a theoretical barrier called the "lithium problem." Secular scientists recently put this problem to a practical test. More...
Are We Evolving Stupidity?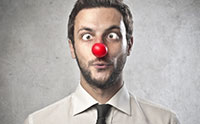 Social psychologists are tracking IQ scores and noticed a decline in the last decade after a steady rise since the 1950s. Some wonder if the recent downturn reflects genes that have been eroding all along. Are we evolving stupidity? More...
Bible May Solve Colossal Ancient Iceberg Riddle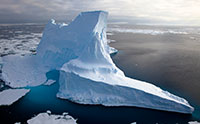 Five seafloor scour troughs show tell-tale signs of having been gouged out by colossal icebergs. But none of today's icebergs are nearly big enough to scour the seafloor at such a great depth. More...
Dual-Gene Codes Defy Evolution...Again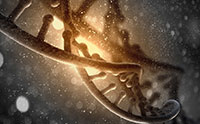 Discoveries of DNA sequences that contain different languages, each one with multiple purposes, are utterly defying evolutionary predictions. What was once hailed as redundant code is proving to be key in protein production. More...
Recent News