The article requested is not found.
Browse through our Archives of articles.
Use our powerful article Search Tools.
In Christ Jesus
"There is therefore now no condemnation to them which are in Christ Jesus, who walk not after the flesh, but after the Spirit." (Romans 8:1)
More...
Omnipotent Creator or God Particle? [Podcast]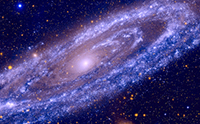 Does science support the Big Bang? Should Christians trust scientific headlines? ICR physicist Dr. Jake Hebert provides answers to common questions about origins, the Big Bang, and the scientific method. From the ocean floor to the physics of outer space, join Dr. Hebert in examining the science, logic, and historical data that indicate a young universe fashioned by the all-powerful Creator God.
More...
The Blood of the Lamb
"And they overcame him by the blood of the Lamb, and by the word of their testimony; and they loved not their lives unto the death." (Revelation 12:11)
This is the last reference in the Bible to the shed blood of the Lord Jesus Christ; here, it is the overcoming blood, enabling believers to withstand the deceptions and accusations of Satan.
More...
The Scientific Method
We are constantly bombarded with fantastic claims about the past that are touted as scientific. The scientific method—a way to study the natural world—will help us better analyze these claims. Why should everyone know the scientific method? What role does the method play in studying historical events or unobserved speculations?
Other episodes in this series:
Manganese Nodules and the Age of the Ocean
Does the "God Particle" Prove the Big Bang?
For more radio programs, click here.
More...
More Articles