The article requested is not found.
Browse through our Archives of articles.
Use our powerful article Search Tools.
Joy in the Christian Life
"These things have I spoken unto you, that my joy might remain in you, and that your joy might be full." (John 15:11)
More...
ICR Breaks Ground for New Discovery Center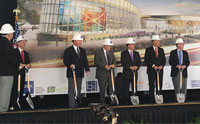 After more than 45 years of ministry, the Institute for Creation Research just dug into its biggest project yet! On April 21, 2017, ICR held the groundbreaking ceremony for the long-awaited Discovery Center for Science and Earth History.
More...
Where Are the Nine?
"And Jesus answering said, Were there not ten cleansed? but where are the nine?" (Luke 17:17)
Ten lepers, hopeless and incurable, came to Jesus, begging for His help, and He miraculously healed them. All 10 should have fallen down to worship and thank Him, but only one praised God and thanked Him for His marvelous deliverance.
More...
Lowly Plankton Packs High-Caliber Heat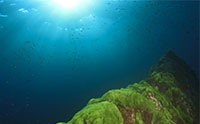 Plankton is the general name for the tiny creatures that drift with ocean tides and currents and form the basis of the ocean's food chain. One particular group of plankton is called dinoflagellates. Recently, these were discovered to possess an amazing hunting mechanism that acts like a Gatling gun.
More...
More Articles