Oppositions of Science
by Henry M. Morris III, D.Min. | Dec. 7, 2016
The Apostle Paul warned Timothy about pseudoscience and "false knowledge." Today, many twist the meaning of Scripture to promote their interpretation of scientific data. What is the root of this issue? And how should Christians handle apparent conflicts between the Bible and science?
Other episodes in this series:
Jots and Tittles
Faith vs. Science
Why Use Words?
Facts vs. Fantasy
For more radio programs, click here.
The Christian's Prosperity
"God and Father . . . who hath blessed us with all spiritual blessings in heavenly places in Christ." (Ephesians 1:3)
Given our high position in Christ, it follows that God would provide whatever is necessary to accomplish His purposes in and for us.
More...
The Christian's Purpose
"According as he hath chosen us in him . . . that we should be holy and without blame before him in love." (Ephesians 1:4)
In the grand purpose of our "selection" into God's family, two key words are used:
More...
Can Drug Abuse Models Help Cure Society?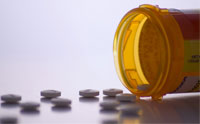 Donald Burke, a Dean at the University of Pittsburgh, recently wrote, "Since 2000, almost half a million Americans have died from drug overdoses." He suggested that scientists craft a digital model of our current drug society to project possible outcomes. Is a computer model really the answer?
More...
The Christian's Position
"According as he hath chosen us in him before the foundation of the world." (Ephesians 1:4)
The search for identity and meaning can drive one to great successes or tragic failures. For the Christian, however, the question is answered throughout Ephesians.
More...
More Articles