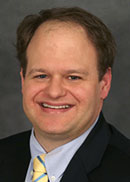 Dr. Jake Hebert will present Dinosaurs and the Bible at Prestonwood Baptist Church in Plano, TX.
Directly after the presentation, stick around for a Q&A session with Dr. Hebert, Dr. Jason Lisle, and Dr. Nathaniel Jeanson, all ICR research scientists.
Date: Jan 23, 2013
Time: 6:30 p.m.
Location:
Prestonwood Baptist Church
6801 W. Park Blvd.
Plano, TX 75093
This event is part of a Weekly Evening Creation Series to be presented on Wednesday evenings at Prestonwood Baptist Church. The other presentations include:
For more information, please call 972.820.5024 or visit Prestonwood.org.