ACSI Dallas 2012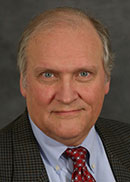 Dr. James J. S. Johnson will be speaking at the ACSI Dallas Teacher's Convention. Please stop by our booth to receive free resources, discover our latest resources for sale, and learn more about our new outreach ministry: Your Origins Matter.
Dates: Nov 18, 2012 - Nov 20, 2012
Dr. Johnson will be presenting twice at the convention:
Monday, November 19 - Session II | 1:00-1:55 p.m. - Who's Who in the Zoo?
Tuesday, November 20 - Session IV | 1:20-2:15 p.m. - Two Kinds of Science: How Forensic and Empirical Sciences Differ
Location:
Hyatt Regency Dallas
300 Reunion Blvd.
Dallas, TX 75207
For more information, please call 972.941.4404.