The article requested is not found.
Browse through our Archives of articles.
Use our powerful article Search Tools.
Marketing Myostatin Inhibitors with Fake Science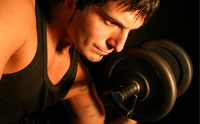 While myostatin inhibitors may be helpful and effective, the evolutionary sales pitch used to promote these supplements is defective and unscientific. More...
Good Soldiers
"Thou therefore endure hardness, as a good soldier of Jesus Christ. No man that warreth entangleth himself with the affairs of this life; that he may please him who hath chosen him to be a soldier." (2 Timothy 2:3-4) More...
They Have Their Reward
More...
Scientists Broom Challenging Discoveries Beneath 'Contamination' Rug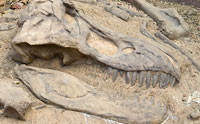 They can ignore the fossils, ignore protein decay, or claim contamination. But all three tactics create far more problems than they solve. More...
More Articles