The article requested is not found.
Browse through our Archives of articles.
Use our powerful article Search Tools.
Did God Make the Ebola Virus?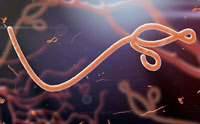 When this article was written, the number of West Africans who contract the deadly Ebola virus was doubling about every three and a half weeks, making it the worst outbreak of the disease since the first recorded occurrence in 1976. Where did this virus come from? More...
True Christian Fellowship
More...
For Ever and Ever...
More...
Gamma-Ray Bursts Limit Life in Universe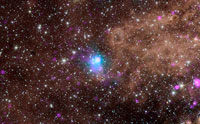 What are the odds that life somehow self-generated? Many experiments have shown that the likelihood of just the right chemicals combining by chance to form even the simplest cell on Earth is so close to zero that some origin-of-life researchers have punted the possibility to some distant unknown planet. But a new study of gamma-ray burst frequency estimates has eliminated the possibility of life on other planets. More...
More Articles