Dig Deeper into ICR Research

Demand the evidence! As our research projects yield results, we will publish in-depth details in the technical literature, and summaries for the layperson in Acts & Facts, ICR's monthly magazine. Stay tuned to learn the main findings of our studies into the science of origins.
Magazine Articles
The Iconic Isochron: Radioactive Dating, Part 2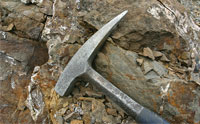 One of the indirect evidences that evolutionists universally appeal to is radioactive dating because it appears to supply the deep time their evolutionary models demand. But how accurate is their model, and how scientific is their approach? In this article we'll look at isochron dating. More...
Previous Acts & Facts Impact Articles
For a full listing of Acts & Facts Impact articles, click here.
Other Publications
Technical Journal Articles

View research results and reports published by creation scientists and scholars here. More...
To find other ICR resources, use our Advanced Search feature.