Dig Deeper into ICR Research

Demand the evidence! As our research projects yield results, we will publish in-depth details in the technical literature, and summaries for the layperson in Acts & Facts, ICR's monthly magazine. Stay tuned to learn the main findings of our studies into the science of origins.
Magazine Articles
Heavy Metal Clocks, Pb-Pb Dating Model: Radioactive Dating, Part 8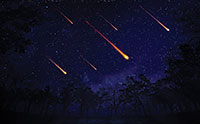 This final article of the series examines the common-lead method of radioactive dating, sometimes referred to as the Pb-Pb method. This method reaches the pinnacle of radioisotope dating methods in terms of complication and convolution. Since we do not want to be tossed to and fro by every teaching that cunning men put in front of us, let's carefully investigate this method's viability as a reliable clock for terrestrial and extraterrestrial rock formations. More...
Previous Acts & Facts Impact Articles
For a full listing of Acts & Facts Impact articles, click here.
Other Publications
Technical Journal Articles

View research results and reports published by creation scientists and scholars here. More...
To find other ICR resources, use our Advanced Search feature.