Dig Deeper into ICR Research

Demand the evidence! As our research projects yield results, we will publish in-depth details in the technical literature, and summaries for the layperson in Acts & Facts, ICR's monthly magazine. Stay tuned to learn the main findings of our studies into the science of origins.
Magazine Articles
Gravitational Waves and the Space-Time Continuum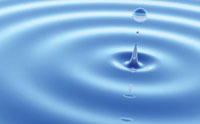 It is He who sits above the circle of the earth, and its inhabitants are like grasshoppers, who stretches out the heavens like a curtain, and spreads them out like a tent to dwell in. (Isaiah 40:22)
When God stretched out the heavens, did He stretch out space itself? If so, what exactly is space? Is it a field, a fabric, or a structure we can measure?
More...
Previous Acts & Facts Impact Articles
For a full listing of Acts & Facts Impact articles, click here.
Other Publications
Technical Journal Articles

View research results and reports published by creation scientists and scholars here. More...
To find other ICR resources, use our Advanced Search feature.