Dig Deeper into ICR Research

Demand the evidence! As our research projects yield results, we will publish in-depth details in the technical literature, and summaries for the layperson in Acts & Facts, ICR's monthly magazine. Stay tuned to learn the main findings of our studies into the science of origins.
Magazine Articles
The Human Brain Is 'Beyond Belief'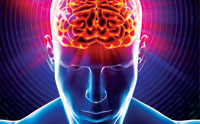 The human brain, and any animal brain for that matter, is an engineering marvel that evokes comments from researchers like "beyond anything they'd imagined, almost to the point of being beyond belief" and "a world we had never imagined." Why do discoveries about the brain evoke such startling statements from secular scientists? The main reason is that random, purposeless evolution and its imaginary processes are entirely unable to account for the brain's seemingly infinite complexity.
More...
Previous Acts & Facts Impact Articles
For a full listing of Acts & Facts Impact articles, click here.
Other Publications
Technical Journal Articles

View research results and reports published by creation scientists and scholars here. More...
To find other ICR resources, use our Advanced Search feature.