Solar Eclipse and the Created Sun [Podcast]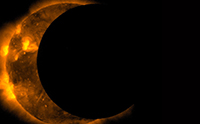 Solar eclipses are astonishing sights. These astronomical events—and even the sun itself—reveal a lot about creation and our Creator. When will the next solar eclipse occur? And how can we view it safely? Tune in to this special episode of Science, Scripture, & Salvation with Dr. Jake Hebert to learn about biblical creation and tips for observing the upcoming solar eclipse.
More...
Belief in Creation Declines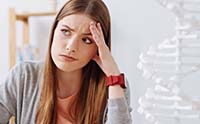 For generations, a large portion of Americans have believed that mankind began only thousands of years ago, not millions. A 2013 poll indicated that this next generation is finally beginning to depart from their forefathers' creation-leaning beliefs.
More...
God's Universe on Display: Telescope to Microscope [Podcast]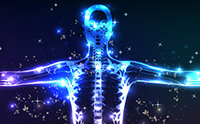 We find evidence for the Creator's grand design everywhere in the universe, from enormous galaxies to microscopic DNA. ICR zoologist and researcher Frank Sherwin explores evidence in astronomy, biology, and zoology to reveal the mysteries of God's created universe.
More...
Newly Discovered Sixth Extinction Rewrites Geology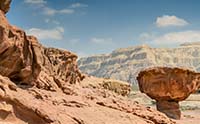 Geology students memorize the rock system names found on geologic column diagrams as well as the five worldwide animal extinction events. Now, secular researchers reveal a sixth extinction near the top of Earth's rock layers, and it coincides with other features poised to reshape the way biblical geologists think about the Genesis Flood.
More...
Neanderthal Dentistry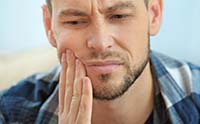 How human-like were Neanderthals? Apparently human enough to try some dentistry, but it didn't work too well. University of Kansas anthropologist David Frayer led a study of a Neanderthal's teeth. He told KU News, "It was an interesting connection or collection of phenomena that fit together in a way that we would expect a modern human to do."
More...
New, Distant 'Dead' Galaxy Perplexes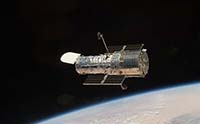 The Hubble Space Telescope recently discovered a distant "dead" galaxy, but it produces a puzzle for nature-only origins ideas.
More...
Propane Eaters Spur Creation Questions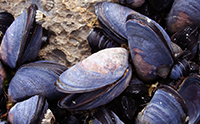 Asphalt volcanos really do exist on the ocean floor. They ooze natural gas, oil, and the same type of black glop we use for road pavement. Unique sea creatures team up to eat these petroleum products. Asphalt volcanos and their inhabitants inspire a few good creation questions, such as how could any living thing live off natural gas?
More...
Recent News