Amazing Ant Beetle Same Today as Yesterday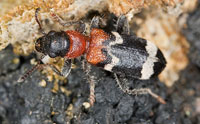 If ancient history according to Scripture is true, then what should we expect to find in animal fossils? Surely excellent body designs would top the list, closely followed by a lack of "transitional forms." A newly discovered specialized beetle inside Indian amber provides another peek into the past and an opportunity to test these Bible-based expectations. More...
Unlocking the Origins of Snake Venom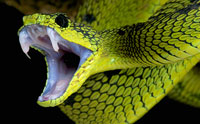 The origin of snake venom has been a long-time mystery to both creationists and evolutionists. Interestingly, new research confirms that the same genes that encode snake venom proteins are active in many other tissues. More...
How Different was 'Java' from 'Modern' Man?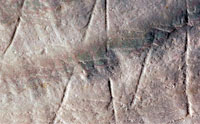 Interest in human origins persists generation after generation, and researchers continue to uncover and interpret clues. The latest set comes from a reinvestigation of clam shells dug up in the 1890s on the Indonesian island of Java. Someone skillfully drilled and engraved those shells. Who was it? More...
550 Million Years of Non-Evolution?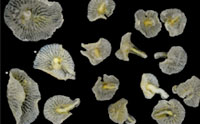 A strange, new, mushroom-shaped species discovered alive on the deep seafloor off the southeastern coast of Australia may be a record-breaking living fossil. It's not a jellyfish, sea squirt, or sponge. What is it? More...
Ghost Lineage Spawns Evolution Ghost Story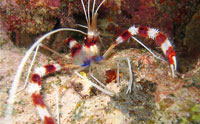 Fossils seem to tell amazing stories about ancient animal life, but close inspection reveals that these stories differ from each other not because of different fossils, but because of different interpretations. Do the remarkable circumstances surrounding a newly discovered fossil arthropod tell two stories or just one? More...
Thanksgiving in Heaven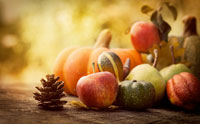 "We give You thanks, O Lord God Almighty, The One who is and who was and who is to come, because You have taken Your great power and reigned" (Revelation 11:16-17). This is the final reference in the Bible to the giving of thanks. It records a scene in heaven where the 24 elders, representing all redeemed believers, are thanking God that His primeval promise of restoration and victory is about to be fulfilled. More...
Missing Link or Another Fish Story?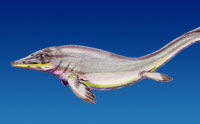 Recently there has been some celebration from the Darwinian community regarding a fossil discovery that allegedly links terrestrial animals to their future aquatic relatives. More...
Recent News