Best Creation News of 2013: Astronomy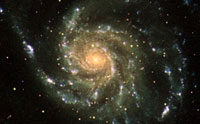 This year is marked by astronomical discoveries that confirm creation—starting with the moon and going to the farthest galaxies. Conventional wisdom insists that natural laws somehow built planets, stars, and galaxies over billions of years, but biblical creation attests to their miraculous formation only thousands of years ago. More...
Digging Into a Fossil Outhouse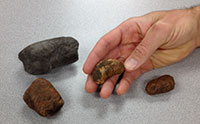 A group of paleontologists reported the discovery of concentrated fields of fossilized dung, called coprolite, in Argentina. The closely-spaced dung piles are seen as evidence of gregarious behavior from large herbivores, but does the great Flood provide a better explanation? More...
Butterfly Wings: Inspiration for Waterproof Clothing?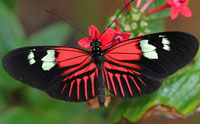 Butterfly wings are covered with tiny scales that are marvelously efficient at shedding water—so much so that they are inspiring designers interested in developing water-resistant materials. More...
Dinosaur Soft Tissue Preserved by Blood?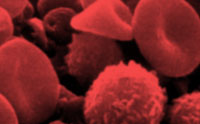 Scientists suggest they have solved the problem of how soft tissues like dinosaur blood vessels could have persisted for millions of years. Do their results really back up that claim? More...
Dinosaur Youngster Looks Like Dragon Figurines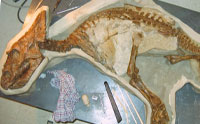 A recently excavated juvenile dinosaur in Canada appears to be one-of-a kind. It also resembles some curious human artifacts from the other side of the world. More...
Which Came First--the Spear or its Thrower?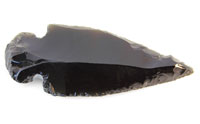 Scientists age-dated a cache of stone-tipped throwing spears from Ethiopia's Gademotta Formation at 280,000 years old. This find appears to pierce the conventional story of human evolution—a narrative about modern man evolving from some pre-human type only 200,000 years ago. How will this date discrepancy be resolved? More...
Tibetan Cat Fossil: A Tall Tale?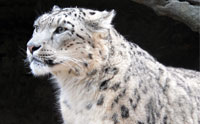 Researchers claim to have found the world's oldest big cat fossil in Tibet. They dated their snow leopard skull discovery at around 4.4 million years. But did they get this number through direct and objective scientific procedures? More...
Recent News