Bronze-Age DNA Confirms Babel Dispersion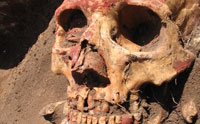 Scientists used new techniques to sequence 101 ancient human genomes believed to be from Bronze-Age populations in Europe. Their findings indicate a massive migratory influx of genetic diversity just a few thousand years ago. This data also coincides with known language diversification patterns, providing strong evidence for the dispersion of people groups at the Tower of Babel. More...
Can Iron Preserve Fossil Proteins for Eons?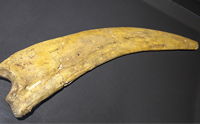 News reports around the world tell of red-blood-cell-like and collagen-like structures found in 75 million year-old dinosaur bones long stored in the British Museum. This news coincides with the release of the film Jurassic World, in which fictional scientists resurrect dinosaurs using dino DNA that "iron chelators" somehow preserved for millions of years. Though the movie is fiction, it does refer to a real study involving blood and bone. However, a closer look at the relevant chemistry shows that the iron-as-preservative story may be just as fictional as Jurassic World. More...
Britain's 'Oldest' Sauropod and a Jurassic World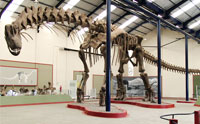 Crumbling seaside cliffs at Whitby in northern England continuously reveal new fossils. Most of them are remains of small plants and animals, but researchers from the University of Manchester described a much larger fossil: a giant vertebra from a sauropod's tail. How long ago was the rare bone buried? More...
Does National Geographic Promote Atheism?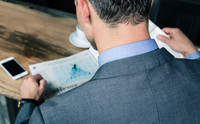 National Geographic interviewed atheist Jerry Coyne. The subject was not science, but Coyne's personal beliefs. Will Nat Geo provide the same platform for a researcher who believes that God, rather than nature, created all things? More...
Colorful Dinosaur Eggs Challenge Deep Time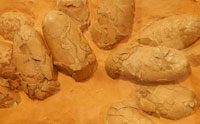 German scientists revealed that some Chinese dinosaur eggs probably looked similar to the dark blue-green hue of modern emu eggs. If the dinosaur's original pigment molecules revealed the egg's color, then a significant question emerges. Can pigments really stay colorful for 66 million years? More...
Dog Fossil Study Shows Wobbly Dating Practice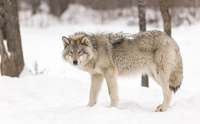 DNA research identified a Siberian fossil as an ancient dog bone. But its radiocarbon date doesn't match the accepted evolutionary story for dog origins. The ease with which scientists revised the date of dog divergence from wolf-like ancestry shows that secular dating practices may be much more subjective than their proponents would care to admit. More...
Dinosaur Thighbone Found in Marine Rock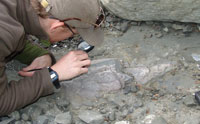 Researchers have excavated a portion of a theropod dinosaur thighbone from beachfront marine rock north of Seattle. How did a land animal's leg bone get buried in marine rock? More...
Recent News