Cicadas Make Great Mathematicians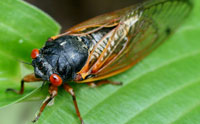 Entomologists regularly discover examples of mathematical genius hardwired into various tiny-brained arthropods. More...
Scientist Stumped by Actual Dinosaur Skin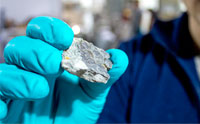 "As we excavated the fossil, I thought that we were looking at a skin impression. Then I noticed a piece came off and I realized this is not ordinary—this is real skin." More...
Marketing Myostatin Inhibitors with Fake Science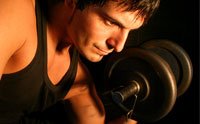 While myostatin inhibitors may be helpful and effective, the evolutionary sales pitch used to promote these supplements is defective and unscientific. More...
Scientists Broom Challenging Discoveries Beneath 'Contamination' Rug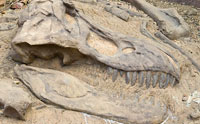 They can ignore the fossils, ignore protein decay, or claim contamination. But all three tactics create far more problems than they solve. More...
Long Complex Gene Tails Defy Evolution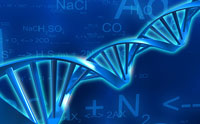 Recently reported research describes massively long and complex gene tails that do not code for proteins, but instead contain hundreds to thousands of built in regulatory switches per gene RNA copy. More...
The Incredible, Edible '190 Million-Year-Old Egg'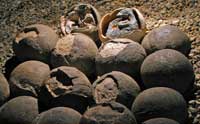 This discovery, like so many similar finds, truly embarrasses evolutionist's age assignments. More...
Modern Y-Chromosome Variation Surpasses Archaic Humans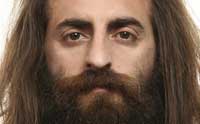 This new data unequivocally proves that Neandertals and Denisovans were well within the DNA variability range of modern humans—not extinct primitive evolutionary offshoots of the human lineage. More...
Recent News