Videoconference with ISS Commander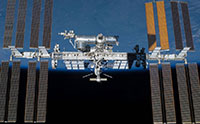 The Institute for Creation Research had the special privilege of videoconferencing with ISS Commander Col. Jeff Williams. He has occasional video-time with family and friends, and he graciously offered a question and answer session to the Dallas ICR staff while his wife, Anna-Marie, listened in from Houston. His responses give us a unique look into his heart.
More...
Urban Trees Point to Creation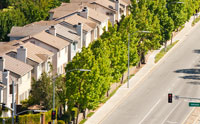 A recent U.S. Forest Service study estimated that the trees planted along California streets provide a billion dollars' worth of human benefit each year. And that benefit comes cheap. This analysis reveals five tree-related benefits that identify where trees fit in the origins controversy.
More...
Scientific Evidence for Creation [Podcast]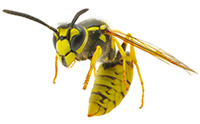 Science and the Bible agree. ICR zoologist and Research Associate Frank Sherwin tells us how in this 5-part podcast series on the scientific evidence for creation. From submicroscopic machines to the mighty oceans, Frank explores the marvels of design, buried clues from the past, and the myth of human evolution.
More...
Neuron-Packed Bird Brains Point to Creation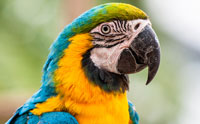 The amazing ability of birds to achieve ape-level cognitive traits—and in some cases exceed them like when they emulate human speech—has long confounded the evolutionary paradigm that claims humans evolved from apes. Now the bird intelligence evolutionary quandary has worsened as described in a new research report that shows bird brains contain over twice as many neurons per unit area as ape brains.
More...
Special Cells Help Brain and Gut Communicate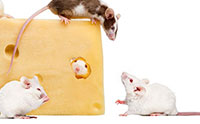 After investing so much time and effort to understand how all parts of the human body interact, scientists keep turning up new and unforeseen connections—often when they ask the right questions. New and strange developments inspired a team to ask wacky questions about a unique white blood cell called Ly6Chi. And they found some profound answers.
More...
Five Reasons to Believe in Recent Creation [Podcast]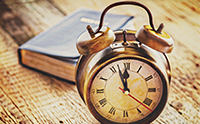 Should we read the Genesis creation account as literal and inspired history, or is it simply a symbolic framework that should be adapted to the most popular scientific theories? Sadly, a growing number of Christian leaders accept evolution as fact and try to harmonize the Bible with the concept of naturalistic development over countless eons. Dr. Henry Morris III offers five fundamental reasons why belief in a recent creation is not only feasible, but vital to a true understanding of God's Word.
More...
Is Chimp Grief Evidence of Evolution?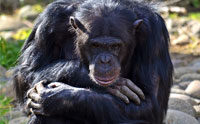 As genetic research moves forward, the similarity between humans and chimpanzees becomes more and more distant—well beyond the bounds of evolutionary probability. But the secular world appears determined to show how chimps can behave similar to humans to bolster the failing evolutionary story. The most recent media buzz centers on several articles in which chimps are shown grieving over their dearly departed comrades.
More...
Recent News