Dinosaur Algae Alive and Well Today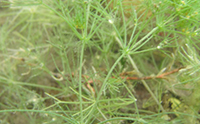 Botanists recently discovered a large form of green algae named Lychnothamnus barbatus in North American lakes. Before this discovery the only hints of this particular type of algae in the Americas came from their fossils mixed with dinosaurs in Argentina. Somehow, it avoided evolutionary tinkering for over "65 million years."
More...
Dawkins Radio Kerfuffle Highlights Anti-Christian Bias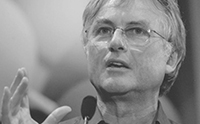 Berkeley, California, radio station KPFA recently cancelled an interview with vocal atheist and evolutionary biologist Richard Dawkins, citing his harsh criticisms of Islam. Why are the producers of KPFA disturbed by Dawkins' statements about Islam, but not his statements about Christianity?
More...
World's Most Catastrophic Extinction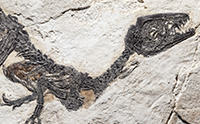 Secular geologists hypothesize five major mass extinctions in Earth history and maintain the most catastrophic of these happened nearly 252 million years ago. This Permian extinction, or Great Dying, supposedly resulted in the loss of 70 percent of land species and 95 percent of marine species. What really happened?
More...
Another Complex Cambrian Critter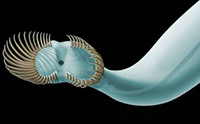 Paleontologists have unearthed yet another bizarre creature, this time in British Columbia, Canada, from sediments alleged to be 541 million years old. Evolutionists feel this new genus of animal is an evolutionary ancestor that led to modern arrow worms that currently inhabit the world's oceans. But is it?
More...
Spectacular Dinosaur Has Skin, Horn, Pigments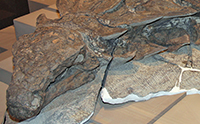 The world's best-preserved nodosaur stirred wide interest when it went on display in Canada in May 2017. Its skin scales, fearsome shoulder spikes, and possibly even skin colors prompted fossil pigment expert Jakob Vinther to tell National Geographic that it "might have been walking around a couple of weeks ago. I've never seen anything like this." New details published in Current Biology back up that statement.
More...
Lunar Water Douses Collision Origin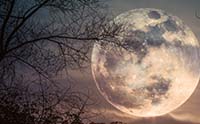 In stark contrast to Genesis 1, secular scientists claim that a collision between a planet-sized rocky object and an ancient Earth somehow crafted the moon billions of years ago. This supposed collision was so violent and hot that it would have burned off all the original moon water—assuming there was any. So why do researchers keep finding evidence of water inside the moon?
More...
Anthropology, Archaeology, and Asteroids [Podcast]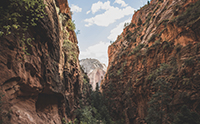 Fascinating creatures and terrifying cataclysms riddle the timeline of Earth history. What can we learn about the pre-Flood world, the origin of humanity, and other scientific mysteries? ICR geologist and Research Associate Dr. Tim Clarey examines groundbreaking evidence that confirms the Genesis narrative.
More...
Recent News