'Mud Dragon' Is Really 'Flood Dragon'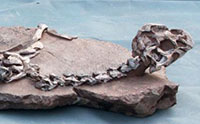 Evolutionary scientists recently announced another spectacular dinosaur discovery. They nicknamed this one the Mud Dragon because it seems it died buried in mud. Junchang Lü and co-authors describe the new oviraptorid dinosaur in Scientific Reports. How did it really die?
More...
Thanksgiving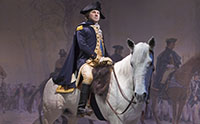 All of God's children must overcome the temptation to allow God's sovereign provision of our needs to be overshadowed by the pleasure of our bounty and blessings—especially during this very American celebration of the Thanksgiving holiday. Here are some of the original thoughts.
More...
Genesis Quiz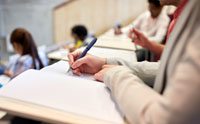 Think you know Genesis and ancient history?
Answer five quick questions and find out!
More...
The Pangolin: A Mammal with Lizard Scales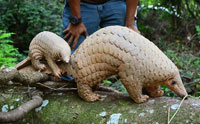 Due to the complete lack of transitional fossils leading to the remarkable pangolin, secular scientists must resort to "just-so stories" to fill in evolution's significant blanks, including how this amazing creature got its scales. Ricki Lewis, a Ph.D. geneticist, did exactly that with her recent article, "How the Pangolin Got Its Scales—A Genetic Just-So Story."
More...
Pseudo-Pseudogenes Shake Up Evolutionary Paradigm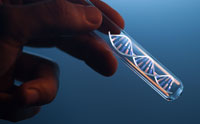 Pseudogenes were once thought to be genomic fossils—the broken remnants of genes that mutated long ago. However, research is progressively showing that many pseudogenes are highly functional and critical to life. Now, a newly characterized pseudogene has been shown to produce a functional protein, but only in cells where it is required—leading researchers to coin a new term pseudo-pseudogene.
More...
Creation Physics [Podcast]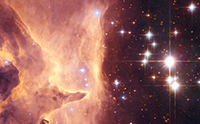 Did God use the Big Bang to create the universe? Can we know the age of the earth? ICR physicist Dr. Jake Hebert explores the origin of the universe, recent Ice Age studies, and the relevance of earth age research. Also, learn more about Dr. Hebert as he shares his personal creation journey.
More...
Cattle-Bison Hybrid Stomps On Evolutionary Expectations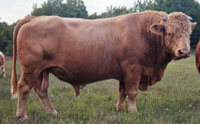 Buried bones, ancient carvings, and cave paintings reveal early European cow-types. Some had the large shoulder humps of bison, some showed the big horns of the extinct aurochs—extinct ancestors of modern cattle—and others seemed like hybrids between these forms. Classic Darwinian evolution asserts one ancestor for various descendants. These supposedly separate into isolated species which can't breed, like tree branches extending far from their trunk. A recent study exposed how this concept clashes with the actual trends in cow-kind variation.
More...
Recent News