Six Days of Creation, Part 1 [Podcast]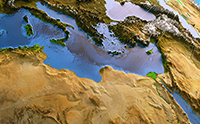 The book of Genesis lays the groundwork for the Christian belief system. It is the foundation of everything that God has undertaken on behalf of humanity. Therefore, we need a correct understanding of Genesis in order to correctly understand our identity, our responsibility, and our future. Should we treat the Genesis account as historical fact? Should we believe in a literal creation? What does Genesis say about what and how God created?
More...
Stunning Amber Bird Wings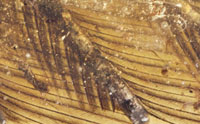 Newly described bird wings—not just a single feather or a strange-looking fiber or two—rose to the top of a long list of spectacular amber-trapped fossils. Two tiny hatchlings may have seen dinosaurs just before their wings got trapped in fast-flowing tree resin. At least four waves of the magic evolutionary wand would be needed to shove these unique fossils into deep time.
More...
Convergent Evolution or Design-Based Adaptation?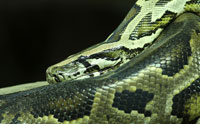 Convergent evolution is the idea that the same trait, or set of traits, in completely different organisms were somehow produced through independent evolutionary processes. Now a new study shows how two different types of snakes have adapted to a diversity of environments by expressing the same traits (skin color and skull shape), but the study describes no mechanism for it. The authors simply attribute the highly repeatable process to the black box of convergent evolution.
More...
The Seeing Eye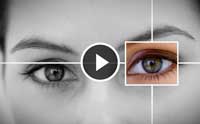 Great photographers pair a select lens to a sophisticated camera and then adjust shutter speed and aperture size to capture the perfect photo. Our eyes perform similar tasks but are precisely engineered better than any camera—and their components are vastly more sophisticated. Could the seeing eye have been made by time and chance?
More...
Videoconference with ISS Commander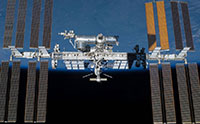 The Institute for Creation Research had the special privilege of videoconferencing with ISS Commander Col. Jeff Williams. He has occasional video-time with family and friends, and he graciously offered a question and answer session to the Dallas ICR staff while his wife, Anna-Marie, listened in from Houston. His responses give us a unique look into his heart.
More...
Urban Trees Point to Creation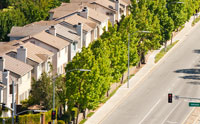 A recent U.S. Forest Service study estimated that the trees planted along California streets provide a billion dollars' worth of human benefit each year. And that benefit comes cheap. This analysis reveals five tree-related benefits that identify where trees fit in the origins controversy.
More...
Scientific Evidence for Creation [Podcast]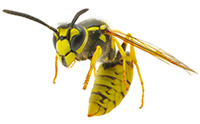 Science and the Bible agree. ICR zoologist and Research Associate Frank Sherwin tells us how in this 5-part podcast series on the scientific evidence for creation. From submicroscopic machines to the mighty oceans, Frank explores the marvels of design, buried clues from the past, and the myth of human evolution.
More...
Recent News