ICR's Discovery Center: Reaching New Generations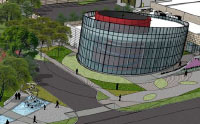 Last week, ICR broke ground on its new Discovery Center for Science and Earth History. Special speakers included Henry Morris III, Jason Lisle, Beck Director Kip Daniel, and Pastor Robert Jeffress. With cutting-edge technology, this center will showcase the scientific evidence that affirms the biblical account of origins.
More...
High Frequency Mosquito Flight Shows Design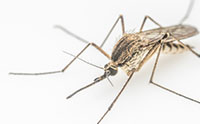 The fossil record shows that the amazing variety of insects has remained similar with no compelling evidence of insect evolution. Evolutionists state, "Recent research is causing zoologists to rethink their perceptions of arthropod phylogeny."
More...
ICR Breaks Ground for New Discovery Center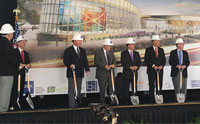 After more than 45 years of ministry, the Institute for Creation Research just dug into its biggest project yet! On April 21, 2017, ICR held the groundbreaking ceremony for the long-awaited Discovery Center for Science and Earth History.
More...
Lowly Plankton Packs High-Caliber Heat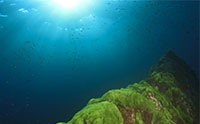 Plankton is the general name for the tiny creatures that drift with ocean tides and currents and form the basis of the ocean's food chain. One particular group of plankton is called dinoflagellates. Recently, these were discovered to possess an amazing hunting mechanism that acts like a Gatling gun.
More...
Amber-Encased Blood Cells Look Fresh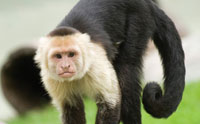 Looking for the clearest amber on Earth? A new study shows that Dominican Republic amber is clear enough to see what's inside. Apparently, ancient parasitic protozoans loved to live inside intact red blood cells.
More...
Advanced Visualization Study Shows Fetuses Feel Pain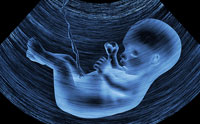 A new study demonstrates that adult-like nervous system patterns exist throughout the early stages of human development, even in the hands and feet. These results add to the increasing evidence that aborted babies experience severe traumatic pain during all stages of pregnancy.
More...
New Study Confirms Harmful Role of Mutations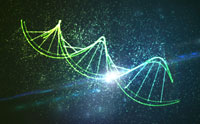 The traditional evolutionary model states that organisms evolve by random mutations. These mutations somehow provide new genetic information leading to novel traits that can be selected upon by the environment. Now, a new study shows mutations that commonly arise during cell division are not only unhelpful, but instead are highly correlated with cancer.
More...
Recent News