The article requested is not found.
Browse through our Archives of articles.
Use our powerful article Search Tools.
Urban Trees Point to Creation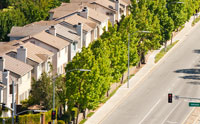 A recent U.S. Forest Service study estimated that the trees planted along California streets provide a billion dollars' worth of human benefit each year. And that benefit comes cheap. This analysis reveals five tree-related benefits that identify where trees fit in the origins controversy.
More...
Working Out Salvation
"Wherefore, my beloved, as ye have always obeyed, not as in my presence only, but now much more in my absence, work out your own salvation with fear and trembling." (Philippians 2:12)
More...
The Meek of the Earth
"Seek ye the LORD all ye meek of the earth, which have wrought his judgment; seek righteousness, seek meekness: it may be ye shall be hid in the day of the LORD's anger." (Zephaniah 2:3)
More...
In the Midst
"And after eight days again his disciples were within, and Thomas with them: then came Jesus, the doors being shut, and stood in the midst, and said, Peace be unto you." (John 20:26)
More...
More Articles