The article requested is not found.
Browse through our Archives of articles.
Use our powerful article Search Tools.
Scientific Suicide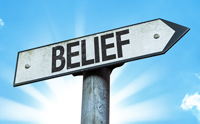 The recent cover of New Scientist magazine reads "Belief: They drive everything we do. But our beliefs are built on…nothing." This is an amazing statement by a magazine, supposedly dedicated to science, in that it presents its readers with a philosophical conundrum. How can scientists, who must depend on a strict belief in logic and order, make such a statement? More...
Immortal, Invisible, God Only
"Now unto the King eternal, immortal, invisible, the only wise God, be honour and glory for ever and ever. Amen." (1 Timothy 1:17) More...
Preciousness
"But ye are a chosen generation, a royal priesthood, an holy nation, a peculiar people; that ye should show forth the praises of him who hath called you out of darkness into his marvellous light." (1 Peter 2:9) More...
Wondrous Things in the Word
"Open thou mine eyes, that I may behold wondrous things out of thy law." (Psalm 119:18) More...
More Articles