The article requested is not found.
Browse through our Archives of articles.
Use our powerful article Search Tools.
Biblical Creation Confirmed [Podcast]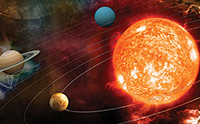 How can Christians confidently defend biblical creation in an increasingly skeptical culture? What creation evidence does our own solar system display? ICR astrophysicist Dr. Jason Lisle answers these questions and more, sharing several logical arguments that confirm biblical creation.
More...
Satan's Arrogance in Heaven
"Now there was a day when the sons of God came to present themselves before the LORD, and Satan came also among them. And the LORD said unto Satan, Whence comest thou? Then Satan answered the LORD, and said, From going to and fro in the earth, and from walking up and down in it." (Job 1:6-7)
More...
Job and Friends
"Now when Job's three friends heard of all this evil that was come upon him, they came every one from his own place; Eliphaz the Temanite, and Bildad the Shuhite, and Zophar the Naamathite." (Job 2:11)
More...
ICR Falsely Placed on False News List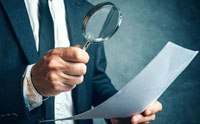 A Harvard library website that offers ways to spot "fake news" links to a non-Harvard google doc with "Tips for analyzing news sources." The doc lists hundreds of "False, Misleading, Clickbait-y, and/or Satirical 'News' Sources," and as of this writing, the list includes the Institute for Creation Research.
More...
More Articles