The article requested is not found.
Browse through our Archives of articles.
Use our powerful article Search Tools.
For Thy Name's Sake
"For thou art my rock and my fortress; therefore for thy name's sake lead me, and guide me." (Psalm 31:3)
More...
The Meaning of Man
"When I consider thy heavens, the work of thy fingers, the moon and the stars, which thou hast ordained; What is man, that thou art mindful of him? and the son of man, that thou visitest him?" (Psalm 8:3-4)
More...
Creationist Worldview [Podcast]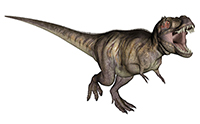 The Bible and science go together beautifully. ICR zoologist and researcher Frank Sherwin explains how in this 5-part podcast series on the creationist worldview. Mr. Sherwin shares the scientific and biblical evidence for a young earth, global Flood, and the origin of his favorite creatures—both living and extinct.
More...
Purified Seven Times
"The words of the LORD are pure words: as silver tried in a furnace of earth, purified seven times. Thou shalt keep them, O LORD, thou shalt preserve them from this generation for ever." (Psalm 12:6-7)
More...
More Articles