The Honest Use of Scripture
by Henry M. Morris, Ph.D. | Jan. 16, 2018
"Making the word of God of none effect through your tradition, which ye have delivered: and many such like things do ye." (Mark 7:13)
Jesus uttered these sharp words of rebuke to the scribes and Pharisees, who had encumbered the plain teachings of Scripture with numerous "interpretations" that enabled them to ignore whatever teachings they found inconvenient. The Lord Jesus Himself always took the Scriptures literally and as of divine authority, and so should we.
Furthermore, He taught that every word was true and authoritative: "For verily I say unto you, Till heaven and earth pass, one jot or one tittle shall in no wise pass from the law, till all be fulfilled" (Matthew 5:18). He also said that "the scripture cannot be broken" (John 10:35).
Skeptics may pose certain difficulties in the Bible, evolutionists may ridicule its account of creation, and sinners in general may try to wriggle away from its moral constraints, but the Scripture cannot be broken! Jesus said, "He that rejecteth me, and receiveth not my words, hath one that judgeth him: the word that I have spoken, the same shall judge him in the last day" (John 12:48). He Himself is the living Word of God, and we dare not tamper with the written Word inspired by the Holy Spirit. Christ, of course, could and did in some cases extend and apply the Old Testament Scriptures, because He Himself was their Author, but He never questioned their factuality or literal accuracy, and neither should we.
Nevertheless, many modern "Christian" intellectuals and cultists are following in the example of the Pharisees rather than that of Christ, "wresting" the Scriptures for their gain but "unto their own destruction" (2 Peter 3:16). God has spoken plainly in His Word. It is our responsibility to believe and do what He says. HMM
'RNA World' Paper Retracted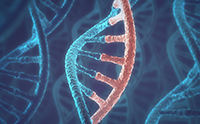 While the entire story of evolution faces problems, perhaps its greatest hurdle is answering how life originated. Now a famous piece of research that appeared to shed some light on how life began has been falsified and retracted…and one of its authors was a Nobel Laureate.
More...
What Jesus Said about Hell
"And if thy right eye offend thee, pluck it out, and cast it from thee: for it is profitable for thee that one of thy members should perish, and not that thy whole body should be cast into hell." (Matthew 5:29)
People do not like to think about hell—especially those who are headed there! But that doesn't mean it isn't real.
More...
Heavenly Calling
"As is the earthy, such are they also that are earthy: and as is the heavenly, such are they also that are heavenly." (1 Corinthians 15:48)
More...
If So Be
"If so be ye have tasted that the Lord is gracious." (1 Peter 2:3)
More...
More Articles