Jacksonville College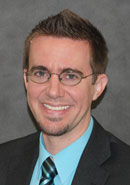 Dr. Nathaniel Jeanson will present a series of lectures on science and creation beginning Tuesday evening and continuing throughout Wednesday. Please consult college website for more information for location and times of presentations.
Dates: Oct 9, 2012 - Oct 10, 2012
Schedule:
Tuesday, October 9 - Stevens Room of the Norman Library
7:00 p.m. - An Easy 'Cell': Unmistakable Evidence for Creation and Design at the Cellular Level
Wednesday, October 10 - Buckner Chapel
10 a.m. - The Mystery of the Dinosaurs: What Does the Evidence Say?
2:30 p.m. - Revisiting the Origin of the Species: What Does the Evidence Really Say?
Location:
Jacksonville College
105 B.J. Albritton Drive
Jacksonville, TX 75766
For more information, please call 903.586.2518, or visit jacksonville-college.edu.