ICR Pastors Luncheon • Dallas, TX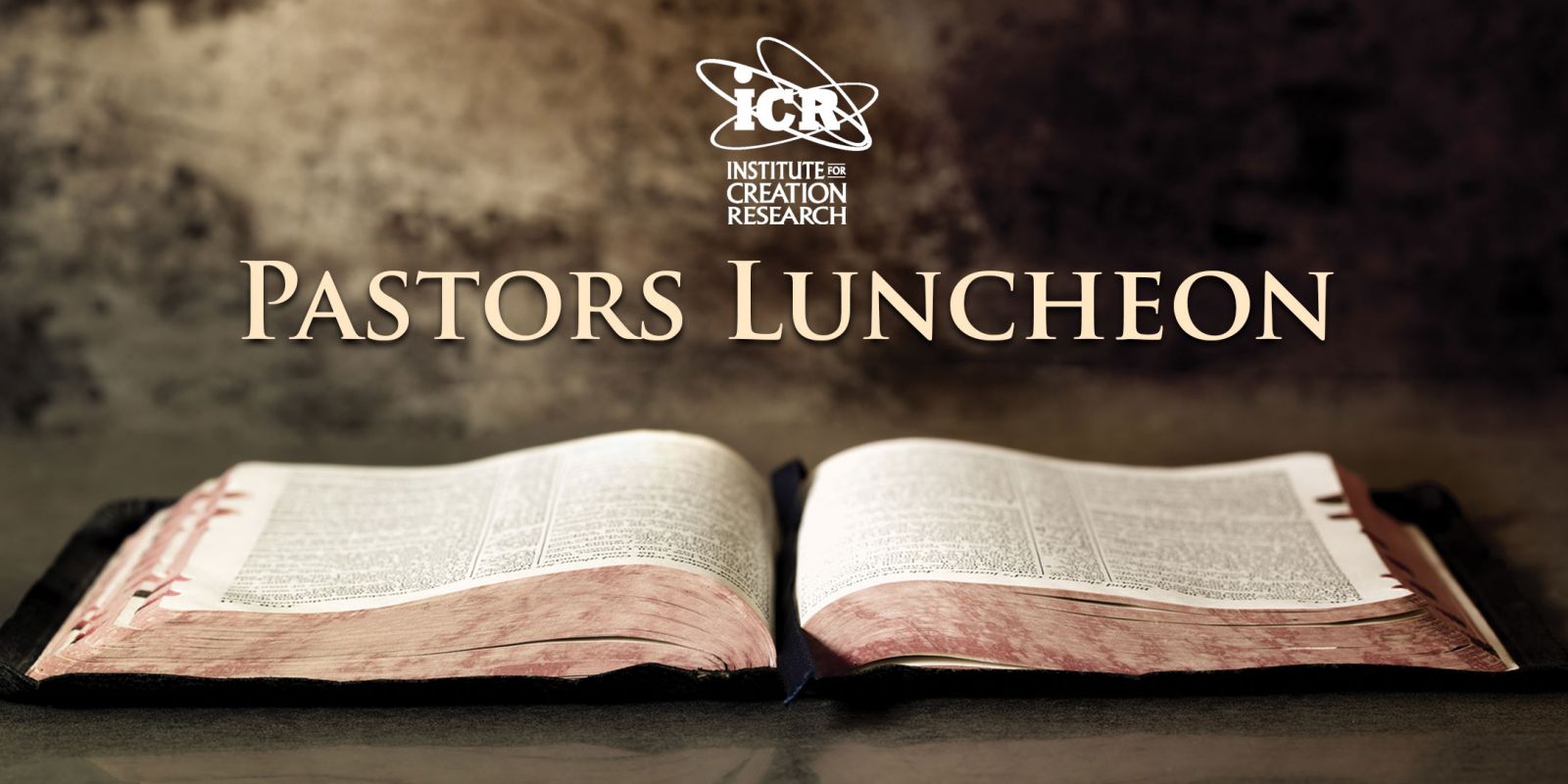 Date: Oct 22, 2018
Description
Dr.
Randy Guliuzza
will present "Replacing Darwin's Sacred Imposter" at a pastors luncheon held at the ICR campus in Dallas, Texas. This semiannual event will address the most vital creation topics of our day from a thoroughly biblical and scientific perspective, equipping pastors and Christian leaders to mentor and disciple people in their spheres of influence.
In a cutting-edge presentation, Dr. Guliuzza will demonstrate how the evolutionay model of adaptation fails in light of new scientific research. Rather than being shaped by their environment, creatures themselves sense the environment and adapt accordingly, using internal sensors and brilliant engineering principles. This is precisly what creationists should expect since God designed creatures to diversify, multiply, and fill various environmental niches.
ICR will provide a catered lunch, and you will have the opportunity to fellowship and network with other church leaders from the DFW area. Each attendee will receive a special gift package with ICR books and DVDs that will be a blessing and useful for your ministry. During the luncheon,
Chas Morse
, ICR's Director of Events, will share ways that your church can partner with us to bring an ICR speaker to your fellowship. Finally, an optional tour of the ICR campus will be available for any attendees who wish to participate.
Please join us to learn more about how you and your church can partner with ICR, as well as to connect with other DFW area church leaders!
Schedule
11:00 a.m. "Replacing Darwin's Sacred Imposter"
Location
Institute for Creation Research
1806 Royal Lane
Dallas, TX 75229
For more information, please call 214.615.8325 or email
Events@ICR.org
.