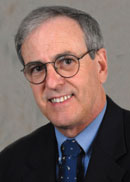 Dr. John Morris will be speaking at Lighthouse Baptist Church in Lemon Grove, California.
Date: Apr 7, 2013
Schedule:
9:30 a.m. - What Really Happened to the Dinosaurs? (Sunday School)
11:00 a.m. - Reasons to Believe (Morning Service)
5:30 p.m. - The Global Flood (Evening Service)
Location:
Lighthouse Baptist Church
1345 Skyline Dr.
Lemon Grove, CA 91945
For more information, please visit LighthouseBaptist.com.