Liberty University - Creation Studies Lecture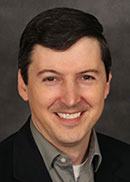 Dr. Jason Lisle will be presenting Astronomy Declares Creation at Liberty University in Lynchburg, Virginia.
This event is open to the public.
Date: Apr 2, 2013
Time: 7:00 p.m.
Location:
DeMoss Hall 4040
Liberty University
1971 University Boulevard
Lynchburg, VA 24502
For more information, please call 434.582.2209 or visit Liberty.edu.