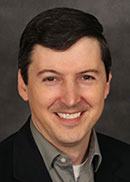 Dr. Jason Lisle and Dr. Andrew Snelling (AiG) will be presenting at Shadow Mountain Community Church in El Cajon, CA.
Do Your Origins Matter? [VIDEO]
Hosted by Southern California Seminary. Admission is free. Please register here to attend.
Dates: Jan 28, 2013 - Jan 29, 2013
Schedule:

Monday, January 28

6:30 p.m.
Dr. Jason Lisle - Why Genesis Matters

8:15 p.m.
Dr. Andrew Snelling - Rock Layers, Fossils & the Flood

Tuesday, January 29

6:30 p.m.
Dr. Andrew Snelling - Scripture & Science Declare a Young Earth

8:00 p.m.
Dr. Jason Lisle - The Ultimate Proof of Creation

8:45 p.m.
Q&A Forum with Conference Speakers
Location:
Shadow Mountain Community Church
2100 Greenfield Drive
El Cajon, CA 92019
For registration or more information, please call 619.201.8951 or visit SoCalSem.edu.