ACSI Anaheim 2012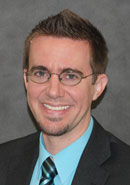 Dr. Nathaniel Jeanson will be presenting at the ACSI Anaheim Teacher's Convention. Please stop by our booth to receive free resources, discover our latest resources for sale, and learn more about our new outreach ministry: Your Origins Matter.
Dates: Nov 19, 2012 - Nov 20, 2012
Dr. Jeanson will be presenting a series of talks at the convention in Room 213D on Tuesday, November 20 - Teaching & Witnessing About Origins:
Session III | 9:45 a.m. - Obvious Evidence for Design at the Cellular Level
Session IV | 12:15 p.m. - Why Evolution Can't Happen
Session V | 1:30 p.m. - What DNA Really Says About Origins
Location:
Anaheim Convention Center
800 West Katella Ave
Anaheim, CA 92802
For more information, please call 714.256.1287.