The article requested is not found.
Browse through our Archives of articles.
Use our powerful article Search Tools.
Wonder Worm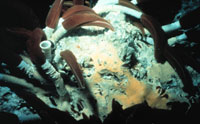 Spectacular details in a special worm fossil contradict even the longest age estimates for genetic disintegration. This worm should have gone extinct a thousand times over, but apparently it didn't die off even once. More...
A More Sure Word
More...
Four Cosmologies
More...
How (Not) to Date a Fossil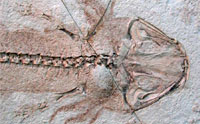 Do rocks and fossils hold clues that demand millions-of-years? Not the fossils from China's Daohugou beds. On the contrary, their clues speak to more recent origins. More...
More Articles