The article requested is not found.
Browse through our Archives of articles.
Use our powerful article Search Tools.
The Point of No Return
More...
Dual-Gene Codes Defy Evolution...Again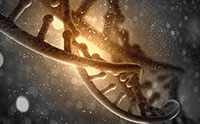 Discoveries of DNA sequences that contain different languages, each one with multiple purposes, are utterly defying evolutionary predictions. What was once hailed as redundant code is proving to be key in protein production. More...
Wait on the Lord
More...
Great Is the Lord
More...
More Articles