The article requested is not found.
Browse through our Archives of articles.
Use our powerful article Search Tools.
Dinosaur Soft Tissue Preserved by Blood?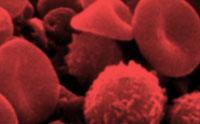 Scientists suggest they have solved the problem of how soft tissues like dinosaur blood vessels could have persisted for millions of years. Do their results really back up that claim? More...
The Sons of God
More...
The Man of God
More...
Dinosaur Youngster Looks Like Dragon Figurines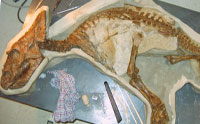 A recently excavated juvenile dinosaur in Canada appears to be one-of-a kind. It also resembles some curious human artifacts from the other side of the world. More...
More Articles