The article requested is not found.
Browse through our Archives of articles.
Use our powerful article Search Tools.
Octopus Skin Inspires High-Tech Camouflage Fabric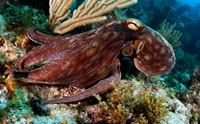 An octopus can change the color of its skin at will to mimic any kind of surrounding. It actively camouflages itself with astoundingly complicated biological machinery. Wouldn't it be great if, say, a soldier's uniform or an armored vehicle used similar technology? More...
Whosoever Will May Come
More...
Salvation Through the Word
More...
New Finds Reveal Fully-Human Neandertal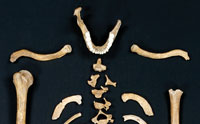 The case for Neandertals as more primitive members of an evolutionary continuum that spans from apes to modern man continues to weaken. Genetic and archaeological finds are completely reshaping modern concepts of Neandertal men and women. More...
More Articles