The article requested is not found.
Browse through our Archives of articles.
Use our powerful article Search Tools.
Big Bang Fizzles under Lithium Test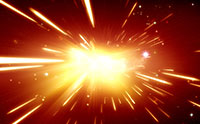 Secular astrophysicists often talk about "primordial nucleosynthesis" as though it were a proven historical event. In theory, it describes how certain conditions during an early Big Bang universe somehow cobbled together the first elements. But no historical evidence corroborates this primordial nucleosynthesis, an idea beset by a theoretical barrier called the "lithium problem." Secular scientists recently put this problem to a practical test. More...
Ready and Able
More...
This Work Was of God
More...
Scripture and the Christian Life
More...
More Articles