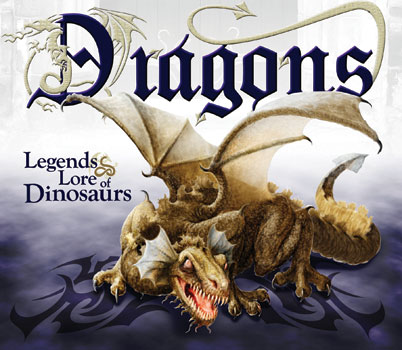 This fascinating presentation on dragons and their biblical connection sheds light on the truth of their existence and their connection to the last living dinosaurs. Dragons—these powerful, fire-breathing, fantastic beings have left their legacy on this world and can now only be found in the pages of ancient texts.
Dragons: Legends & Lore of Dinosaurs explores the days of these amazing creatures and their presence in various cultures, including Asia, the Americas, and Europe. Read about dragons' thrilling historical battles with saints, and their ability to terrorize medieval castles. See mystical fantasies brought to life as the truth is revealed.
A great gift for kids, this special book is casebound and beautifully presented, using original illustrations, envelopes, fold-outs, gatefolds, and more!
This beautiful, full-color book is only $17.95 (plus shipping and handling).
Click here to order Dragons: Legends & Lore of Dinosaurs.