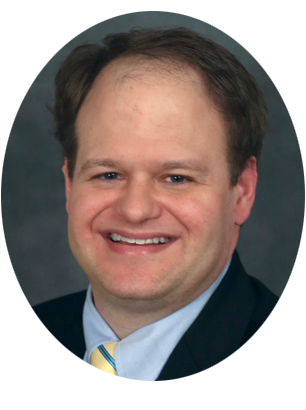 Dr. Jake Hebert
will be speaking on "The Ice Age and Climate Change: A Christian Perspective" at 12:00 noon at the
Campus Christian House
on Wednesday, September 28th. Did Earth experience an ice age? If so, how many, and how do they fit into biblical history? Learn how secular scientists have difficulty explaining an ice age, how the secular ice age theory contributes to climate change alarmism, why deep ice cores do not prove an old earth, and how the Bible gives us a convincing explanation for the Ice Age.
Date: Sep 28, 2022
Schedule
12:00 noon - "The Ice Age and Climate Change: A Christian Perspective"
Location
Christian Campus House
112 East 12th St.
Rolla, MO 65401

For more information about this event, please call 214.615.8333 or email events@icr.org.
For further information on the topic, watch Dr. Hebert's interview on "The Creation Podcast" and also consult these articles and their referenced sources:
ICE AGE:
The Bible Best Explains the Ice Age
Missing Ice Age Forests Fit Flood Ice Age Model
Have uniformitarians rescued the 'Pacemaker of the Ice Ages' paper?
ICE CORES:
Earth's Thick Ice Sheets Are Young
New Ice Core Expected to Contain Creation Evidence
Bill Nye, PBS Highlight Young-Earth Evidence
Ice Cores, Seafloor Sediments, and the Age of the Earth, Part 1
Ice Cores, Seafloor Sediments, and the Age of the Earth, Part 2
Ice Cores, Seafloor Sediments, and the Age of the Earth, Part 3
ICR Ice Core Research Continues
PROBLEMS WITH MILANKOVITCH ICE AGE THEORY:
Milankovitch Meltdown: Toppling an Iconic Old-Earth Argument, Part 1
Milankovitch Meltdown: Toppling an Iconic Old-Earth Argument, Part 2
Milankovitch Meltdown: Toppling an Iconic Old-Earth Argument, Part 3
More Problems with Iconic Milankovitch Paper
Physics Today Article Ignores Monster Milankovitch Problem
CLIMATE CHANGE:
Climate Alarmism and the Age of the Earth
Cosmic Rays, Sunspots, and Climate Change, Part 1
Cosmic Rays, Sunspots, and Climate Change, Part 2