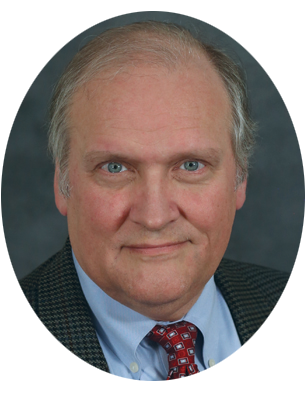 Dr. Jim Johnson will speak on creation at Tyndale Theological Seminary in Hurst, Texas. Many Christians are familiar with the Great Commission (Matthew 28:18-20; Acts 1:8), yet not so familiar with the Genesis Mandate (Genesis 1:28-30 & 9:1-7) to "be fruitful, multiply, and fill the earth." The Genesis Mandate, which decree applies to both mankind and all animals, prioritizes both reproductive increase and successful use of geographically diverse habitats. Animals display God's love of variety, exhibiting biodiversity (miscellaneous birds, mammals, insects, fish, etc.) and diverse habitats (forests, grasslands, wetlands, oceans, deserts, etc.), as our Creator providentially fits His very different creatures to fill very different ecosystems. Understanding God's purposes and bioengineering, for fitting creatures to fill habitats, is clarified by recognizing and refuting false notions of natural science (1 Timothy 6:20). In considering these things, this series analyzes how Bible-based creation ecology clashes with the errors of deism, natural selection, and utilitarianism.
Dates: Sep 17, 2021 - Sep 18, 2021
Schedule
Friday: 6:00 p.m. – 9:00 p.m.
Saturday: 9:00 a.m. – 12:00 p.m.; 1:00 p.m. – 4:00 p.m.
Topics
• Introducing the Genesis Mandate and the Great Commission
• Contextualizing the Genesis Mandate: Earth's Diverse Habitats After the Flood
• Animals: Be Fruitful, Multiply, and Fill the Earth
• Humans: Be Fruitful, Multiply, and Fill the Earth
• Church Age Duties: The Gospel of Christ, Witnessing, and the Great Commission
• "Science" Falsely So-Called (1 Timothy 6:20): Deism, Natural Selection, Uniformitarianism vs. Forensic Science
• Warnings from Peter's & Jude's Epistles
• The Genesis Mandate, Great Commission, and Doxological Discipleship

Location
Tyndale Theological Seminary
701 W. Pipeline Rd.
Hurst, Texas 76053
For more information, please call 800.886.1415 or email events@icr.org.