Your Origins Matter - Gateway Church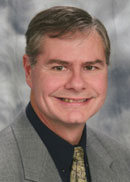 Come hear Dr. Randy Guliuzza present Behold His Beauty: The Making of a Baby - Darwin or Design at Gateway Church in Southlake, Texas.
Date: Jun 19, 2013
Location:
Gateway Church
700 Blessed Way
Southlake, TX 76092
This message is part of a series this Summer at Gateway Church. Presentation begins at 7:00 pm. To view other events in this series, please visit ICR.org Events.
For more information, please call 817.328.1000 or visit Equip.GatewayPeople.com.
(Registration is requested, but there is no charge to attend.)
Free childcare provided for infants through age five.
If you cannot attend the event in person, please join us online via the LIVE webcast!