Bringing Up Children
by Henry M. Morris, Ph.D. | Oct. 25, 2021
"And, ye fathers, provoke not your children to wrath: but bring them up in the nurture and admonition of the Lord." (Ephesians 6:4)
This verse, together with the parallel passage in
Colossians 3:21
, is probably the key New Testament instruction specifically dealing with the training of children. "Nurture" is from the same Greek word that is translated "chastening" in
Hebrews 12:5
, 7, and "instruction" in
2 Timothy 3:16
. It has particular reference to carrying out child training with both firmness and gentleness, as needed and appropriate in each particular case.
The term "admonition" is from a Greek word meaning "putting in mind." Thus, the "admonition of the Lord" implies teaching the ways of the Lord by using the Word of the Lord. There is no substitute for implanting a knowledge of God's Word in the minds of our children. Even if they should drift away for a while in later life, the Lord can use His Word in their hearts to bring them back.
Both types of training—through action and through verbal teaching—are said in this passage to be primarily the responsibility of the father. The first reference in the Bible to training children deals with Abraham's responsibility to bring up his children in the nurture and admonition of the Lord (see
Genesis 18:19
). Mothers, of course, also have much responsibility and ability in this ministry (see
Proverbs 1:8
, and the example cited by Paul himself of how Timothy's mother and grandmother had taught him—
2 Timothy 1:5
; 3:15). Fathers, too, sometimes delegate certain teaching responsibilities to tutors (
Galatians 4:1-2
), but the overall responsibilities are theirs.
And all of this training should be done in love. "Fathers, provoke not your children to anger, lest they be discouraged" (
Colossians 3:21
). Then we trust the Lord and pray. HMM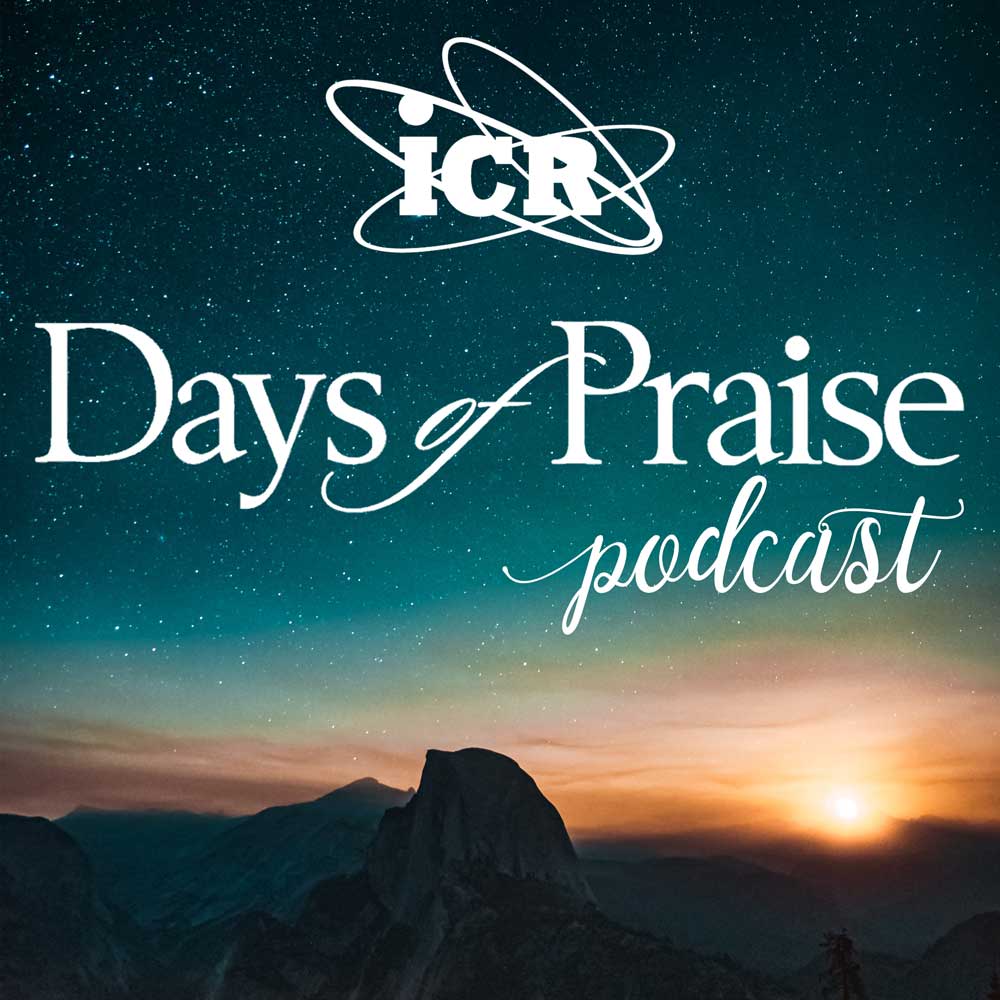 Days of Praise Podcast is a podcast based on the Institute for Creation Research quarterly print devotional, Days of Praise. Start your day with devotional readings written by Dr. Henry Morris, Dr. Henry Morris III, Dr. John Morris, and others to strengthen and encourage you in your Christian faith.





Our Glorious Bodies
"We look for the Saviour, the Lord Jesus Christ: Who shall change our vile body, that it may be fashioned like unto his glorious body, according to the working whereby he is able even to subdue all things unto himself.More...
Fellowship
"And they continued stedfastly in the apostles' doctrine and fellowship, and in breaking of bread, and in prayers.More...
The Pleasure of the Lord
"Yet it pleased the LORD to bruise him; he hath put him to grief: when thou shalt make his soul an offering for sin, he shall see his seed, he shall prolong his days, and the pleasure of the LORD shall prosper in his hand.More...
Heaven's Commonwealth
"For our conversation is in heaven; from whence also we look for the Saviour, the Lord Jesus Christ.More...
More Articles