When...Then
by John D. Morris, Ph.D. | Apr. 13, 2021
"Know therefore that the LORD thy God, he is God, the faithful God, which keepeth covenant and mercy with them that love him and keep his commandments to a thousand generations." (Deuteronomy 7:9)
Moses knew Israel would tend to succumb to various temptations in the Promised Land and encouraged them not only to obey God's law but to use temptations as an opportunity for growth in character. Standing on the border, he proposed three "when...then" situations and exhorted the people to decide in advance how they would react.
"When the LORD thy God shall have brought thee into the land...to give thee great and goodly cities, which thou buildest not,...Then beware lest thou forget the LORD" (6:10, 12). Moses knew that a satisfied people, recipients of easy wealth, would forget the Lord. The remedy: "Thou shalt fear the LORD thy God, and serve him, and shalt swear by his name" (v. 13), and "ye shall diligently keep the commandments of the LORD your God" (v. 17).
Next, "when thy son asketh thee in time to come, saying, What mean the testimonies...which the LORD our God hath commanded you?" (v. 20), the fathers were to instruct them with: "The LORD brought us out of Egypt with a mighty hand" (v. 21). "And the LORD commanded us to do all these statutes, to fear the LORD our God, for our good always, that he might preserve us alive" (v. 24).
God also knows our tendencies to compromise, and "when the LORD thy God...hath cast out many nations before thee,...thou shalt smite them, and utterly destroy them;...Neither shalt thou make marriages with them;...For they will turn away thy son from following me" (7:1-4).
In these and other situations, we would do well to follow Moses' exhortation and decide beforehand how we will react. JDM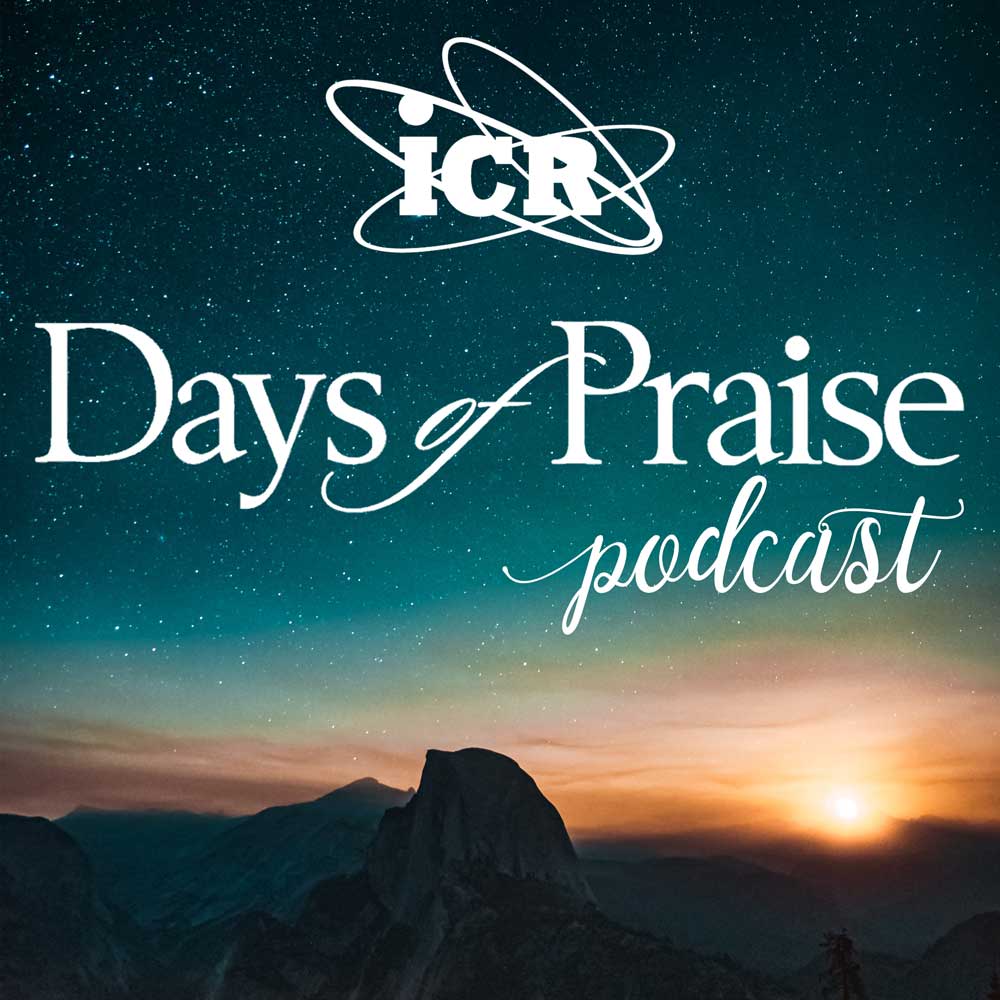 Days of Praise Podcast is a podcast based on the Institute for Creation Research quarterly print devotional, Days of Praise. Start your day with devotional readings written by Dr. Henry Morris, Dr. Henry Morris III, Dr. John Morris, and others to strengthen and encourage you in your Christian faith.





Bible Authority
"Every word of God is pure: he is a shield unto them that put their trust in him. Add thou not unto his words, lest he reprove thee, and thou be found a liar.More...
Remember His Benefits
"Bless the LORD, O my soul, and forget not all his benefits.More...
Privileged Suffering
"For unto you it is given in the behalf of Christ, not only to believe on him, but also to suffer for his sake.More...
Pleasures at God's Right Hand
"Thou wilt shew me the path of life: in thy presence is fulness of joy; at thy right hand there are pleasures for evermore.More...
More Articles