"Praise ye the LORD. I will praise the LORD with my whole heart, in the assembly of the upright, and in the congregation." (Psalm 111:1)
The first phrase of this majestic psalm of praise, "praise ye the LORD," translates the compound Hebrew word
hallelujah
. The psalm in its entirety boasts about the works of the Lord (i.e., Jehovah) in various realms.
The psalmist promises to praise the Lord with his entire being, wholeheartedly extolling His works. He will do so in two spheres. First, in "the assembly of the upright," where "assembly" refers to an intimate circle of friends of like faith. Secondly, in the larger "congregation" called together for that purpose.
The next three verses identify some of the praiseworthy acts of God, each verse employing a different word for "works." The word translated "works" in verse two usually refers to God's "great" handiwork in creation, well suited for careful study (i.e., "sought out"), bringing "pleasure" to all those who recognize that "the heavens declare the glory of God" (
Psalm 19:1
). (Incidentally, this verse two of
Psalm 111
is inscribed on the entrance to the famous Cavendish Physics Laboratory in Cambridge.)
The word for "work" in verse three implies an ongoing practice and carries the connotation of His providential acts. He reigns in righteousness, honor, and glory over all His creation.
Finally, the phrase "wonderful works" (v. 4) usually refers to God's great redemptive acts on behalf of His people Israel (vv. 5-6, 9), as well as all those who put their trust in Him (see
Psalm 107:8
, 15, 21, 31, for example). Surely "the LORD is gracious and full of compassion" (v. 4).
"The fear of the LORD is the beginning of wisdom:...his praise endureth for ever" (v. 10). JDM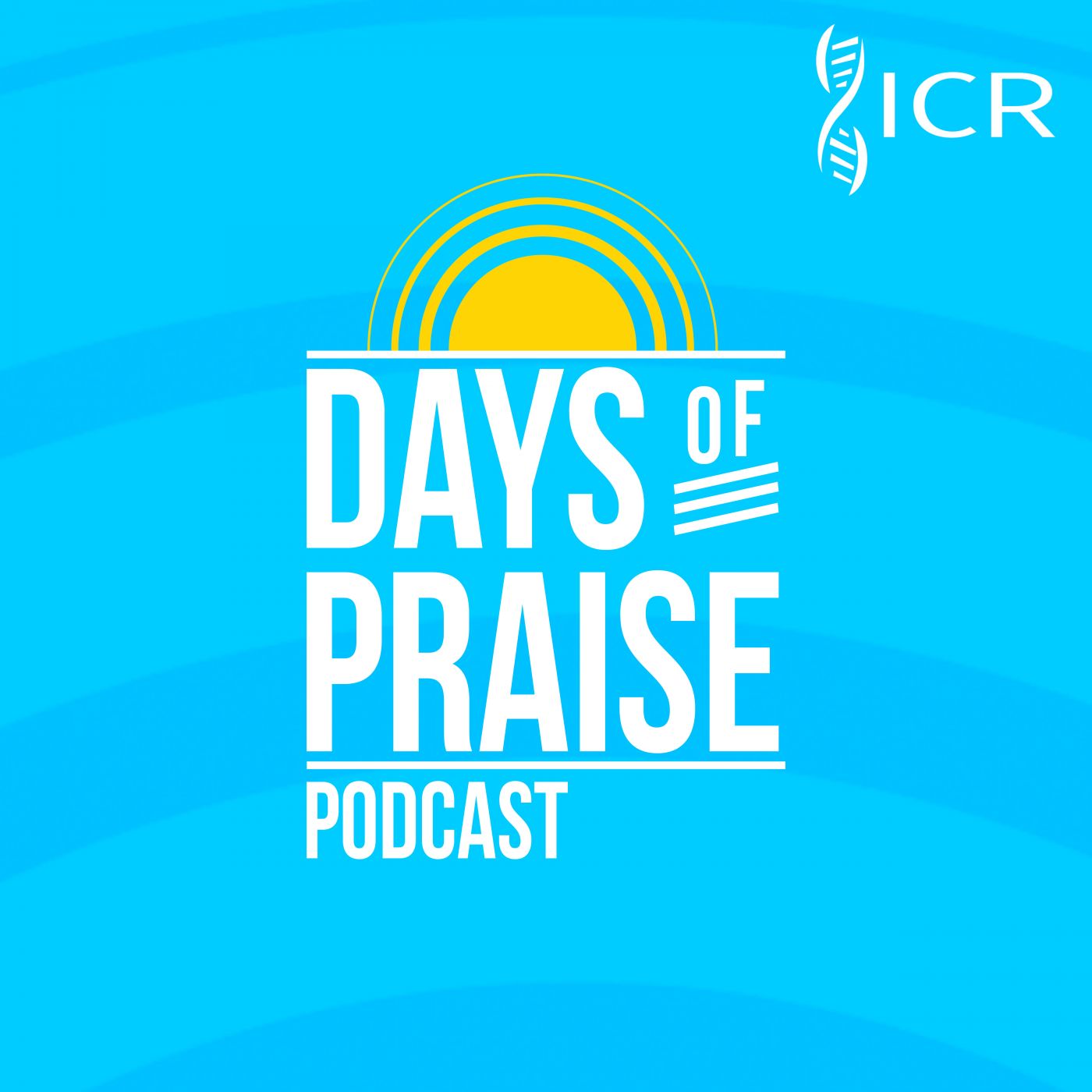 Days of Praise Podcast is a podcast based on the Institute for Creation Research quarterly print devotional, Days of Praise. Start your day with devotional readings written by Dr. Henry Morris, Dr. Henry Morris III, Dr. John Morris, and others to strengthen and encourage you in your Christian faith.