The recent shootings at Virginia Tech sent the whole country into shock, and I'm no exception. I grieve with the rest of the nation for those families who lost loved ones in this senseless crime.
Many will recall that my father, Dr. Henry Morris, ICR's founder, served as chairman of the Civil Engineering Department at Virginia Tech from 1956 to 1970. During his tenure there he co-authored with Dr. John Whitcomb the ground-breaking book The Genesis Flood in 1961, a text that helped launch the modern creation science movement. Additionally, he was instrumental in founding the Creation Research Society. I followed in his footsteps and graduated from that department in 1969. Coincidentally, his large department was housed in Norris Hall, the building where most of the victims met their tragic fate.
Despite the opposition of some in the Virginia Tech faculty who despised my father's stand on creation and biblical inerrancy, his department flourished and grew to national prominence in the science community. He loved his work, but knew that God was moving him to assume a larger task in defending the truth of the Creator through the founding of ICR.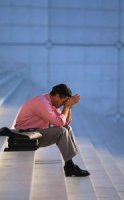 Our ministry extends its love and prayers to the students and families caught up in this tragedy. In times like these it is good to remember that the Creator planned something better for His creation. What He created as perfect and "very good" (Genesis 1:31), man chose to despise, rejecting God's loving fellowship and wise authority. The penalty Adam incurred—death and separation from God—affected all of creation (Romans 5:12, 6:23). But, thankfully, the story doesn't end there, for God Himself stepped back into creation as a man—Jesus Christ—and through His sinless life, sacrificial death, and resurrection in victory over sin and death, we are assured of life eternal.
As we pray for the families of everyone affected in the Blacksburg shootings, we ask the God of all comfort (2 Corinthians 1:3-6) to communicate His peace that surpasses all understanding (Philippians 4:7) and His love that bids us all to reach out to Him for new life (John 3:16).
---
*Dr. John Morris is President of the Institute for Creation Research.