"Thanks be unto God for his unspeakable gift." (2 Corinthians 9:15)
We who have known and sought to follow the Lord for many years have received many, many blessings for which to thank Him. "Blessed be the Lord, who daily loadeth us with benefits" (
Psalm 68:19
), we can pray again and again.
But there is one blessing that is so great that it cannot even be put into words—it is
unspeakable
! That gift is so great that when we try to comprehend it, the sense of awe and gratitude becomes so overwhelming (or at least
should
become so overwhelming) that our joy is also unspeakable—indescribable! That gift, of course, is the gift of the Lord Jesus Christ as our Redeemer and Savior, "whom having not seen, ye love; in whom, though now ye see him not,...ye rejoice with joy unspeakable and full of glory" (
1 Peter 1:8
).
It is significant that the Greek word translated "unspeakable" occurs only these two times in the entire New Testament. God's unspeakable gift to us produces unspeakable joy in us. We who deserve nothing but eternal separation from God in hell, instead will enjoy eternal life
with
God in heaven, and all because of that amazing and truly inexpressible gift!
To think that the mighty Creator, God the Son, would not only humble Himself to become His own creature, man, but then also suffer the unimaginable agony of the cross and separation from God the Father in order to deliver us from the just penalty of sin! This act speaks of such love and grace that all we can do is whisper softly, "Thank you, Lord, for this unspeakable gift," and then shout it over and over again in our hearts wherever we go and share its unspeakable joy and blessing with whomever will listen to its message. "The LORD hath done great things for us; whereof we are glad" (
Psalm 126:3
). Thank you, Lord! HMM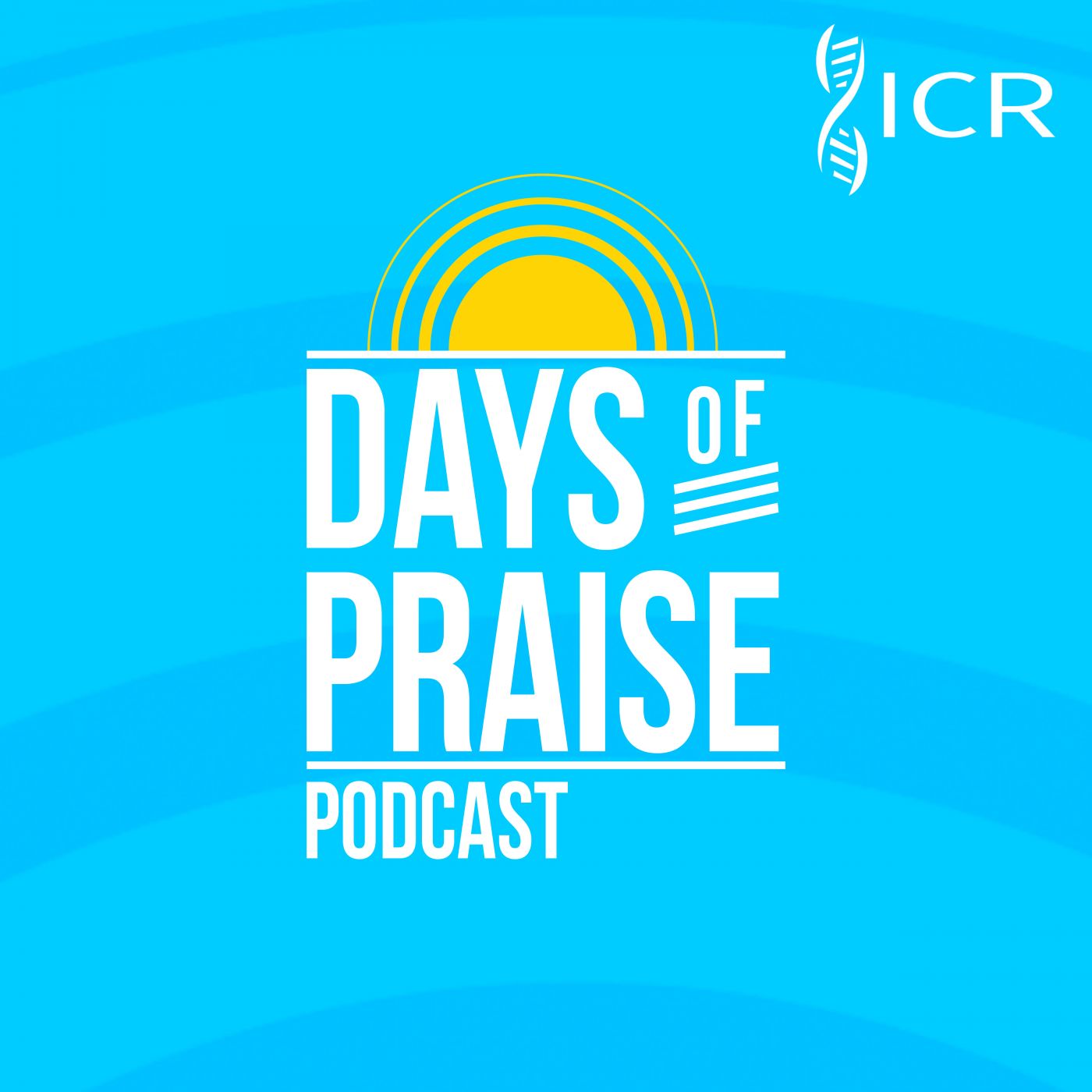 Days of Praise Podcast is a podcast based on the Institute for Creation Research quarterly print devotional, Days of Praise. Start your day with devotional readings written by Dr. Henry Morris, Dr. Henry Morris III, Dr. John Morris, and others to strengthen and encourage you in your Christian faith.