"Jesus answered and said unto her, Whosoever drinketh of this water shall thirst again: But whosoever drinketh of the water that I shall give him shall never thirst; but the water that I shall give him shall be in him a well of water springing up into everlasting life." (John 4:13-14)
Water is necessary for life, and no one can live for long without it. Jesus, when talking to the Samaritan woman at the well, used this simple and well-known fact to teach timeless truth, both to her and to us.
The two occurrences of the word "drinketh" in today's verse are actually in two different forms. The construction used in Greek implies a continual, habitual drinking in the first case but a one-time action in the second.
Likewise, while the woman referred to a "well" (v. 12) (literally "a hole in the ground"), Christ referred to a "flowing well," or "spring," using a different word.
Furthermore, when He said one who drinks from His spring shall "never thirst," He said so in a very emphatic way. Not only is "thirst" emphasized by the sentence structure, but it is compiled of two negatives preceding the verb "thirst," which is further strengthened by the word "forever," i.e., "shall not, shall not thirst, forever."
One who drinks from the wells of the world will thirst again, for sinful pleasures never satisfy. But just a single drink from the springs of "living water" (4:10; 7:38) of which Christ spoke eliminates spiritual thirst forever.
That one drink is a drink of eternal life, and it becomes in the believer a veritable spring, inexhaustible in its quantity and unsurpassed in its quality. The water is a reference to the work of the indwelling Holy Spirit, sent by Jesus to minister to His followers in His absence. One day we'll be with Him, and then, as well as now, He completely satisfies. JDM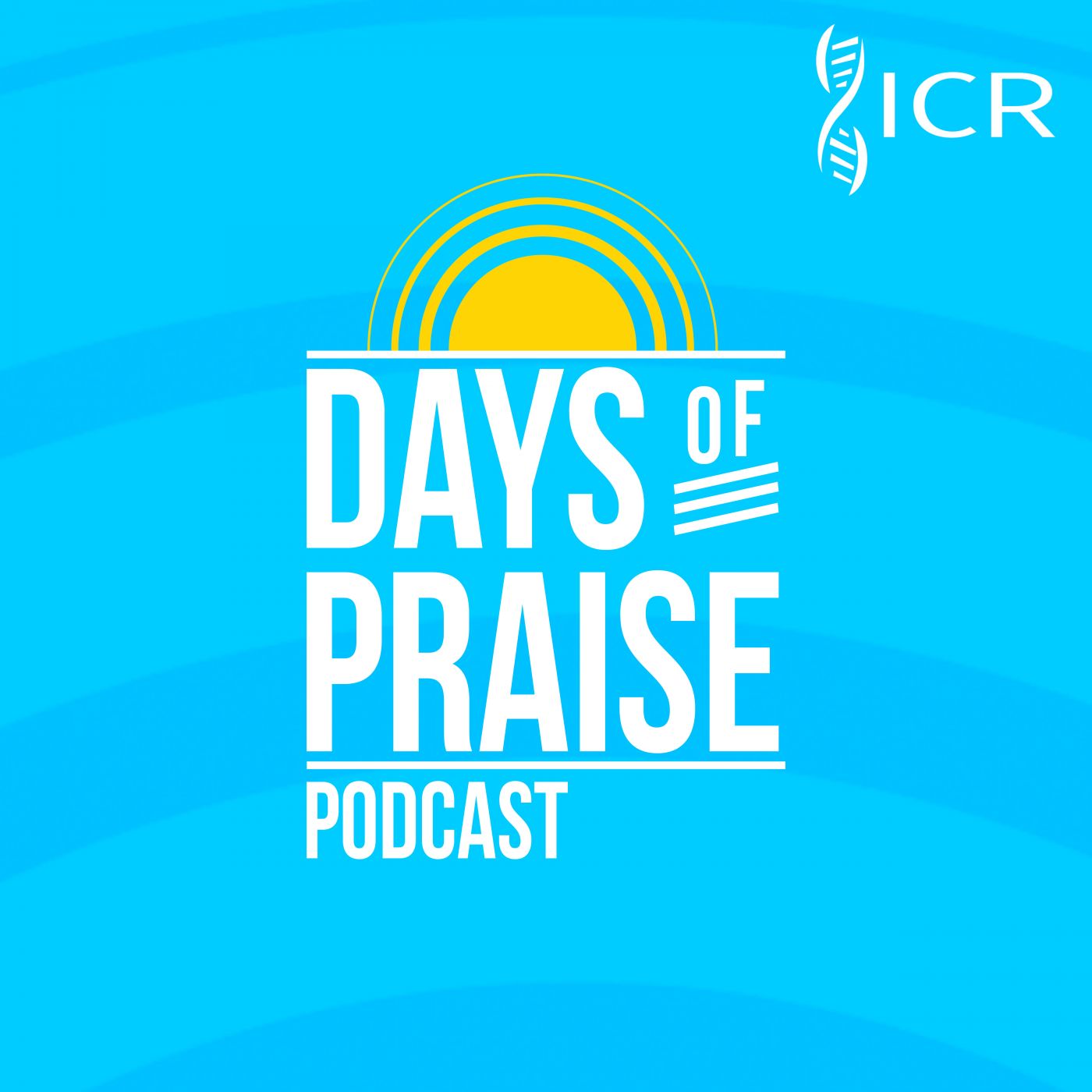 Days of Praise Podcast is a podcast based on the Institute for Creation Research quarterly print devotional, Days of Praise. Start your day with devotional readings written by Dr. Henry Morris, Dr. Henry Morris III, Dr. John Morris, and others to strengthen and encourage you in your Christian faith.