"But ye are not in the flesh, but in the Spirit, if so be that the Spirit of God dwell in you. Now if any man have not the Spirit of Christ, he is none of his." (Romans 8:9)
As we see in our text, the Holy Spirit indwells every one who is a true believer, a child of God. Each believer is born again through "the engrafted word, which is able to save your souls" (
James 1:21
), for "faith cometh by hearing, and hearing by the word of God" (
Romans 10:17
).
But the role of the Spirit of God and the Word of God in our salvation only begins the Christian's relationship to them, for we are enjoined to "be filled with the Spirit" (
Ephesians 5:18
) in the same sense that a drunkard is filled with and controlled by wine, and to "let the word of Christ dwell in you richly in all wisdom" (
Colossians 3:16
). These two entities equip us to be effective representatives of Him here on Earth.
Note, however, that in both of these passages the immediate results of such controlling input are the same. "Speaking to yourselves in psalms [primarily the Old Testament psalms] and hymns [songs of praise directed to God] and spiritual songs [a generic word for song, but here 'spiritual' songs], singing and making melody in your heart to the Lord" (
Ephesians 5:19
), and "teaching and admonishing one another in psalms and hymns and spiritual songs, singing with grace in your hearts to the Lord" (
Colossians 3:16
). A Spirit-filled Christian, knowledgeable in the Word, just can't quit singing!
Nor can he stop "giving thanks always for all things unto God and the Father in the name of our Lord Jesus Christ" (
Ephesians 5:20
; see also
Colossians 3:17
).
May we always manifest the work of the Spirit and the knowledge of the Word by our thankful hearts and the songs on our lips. JDM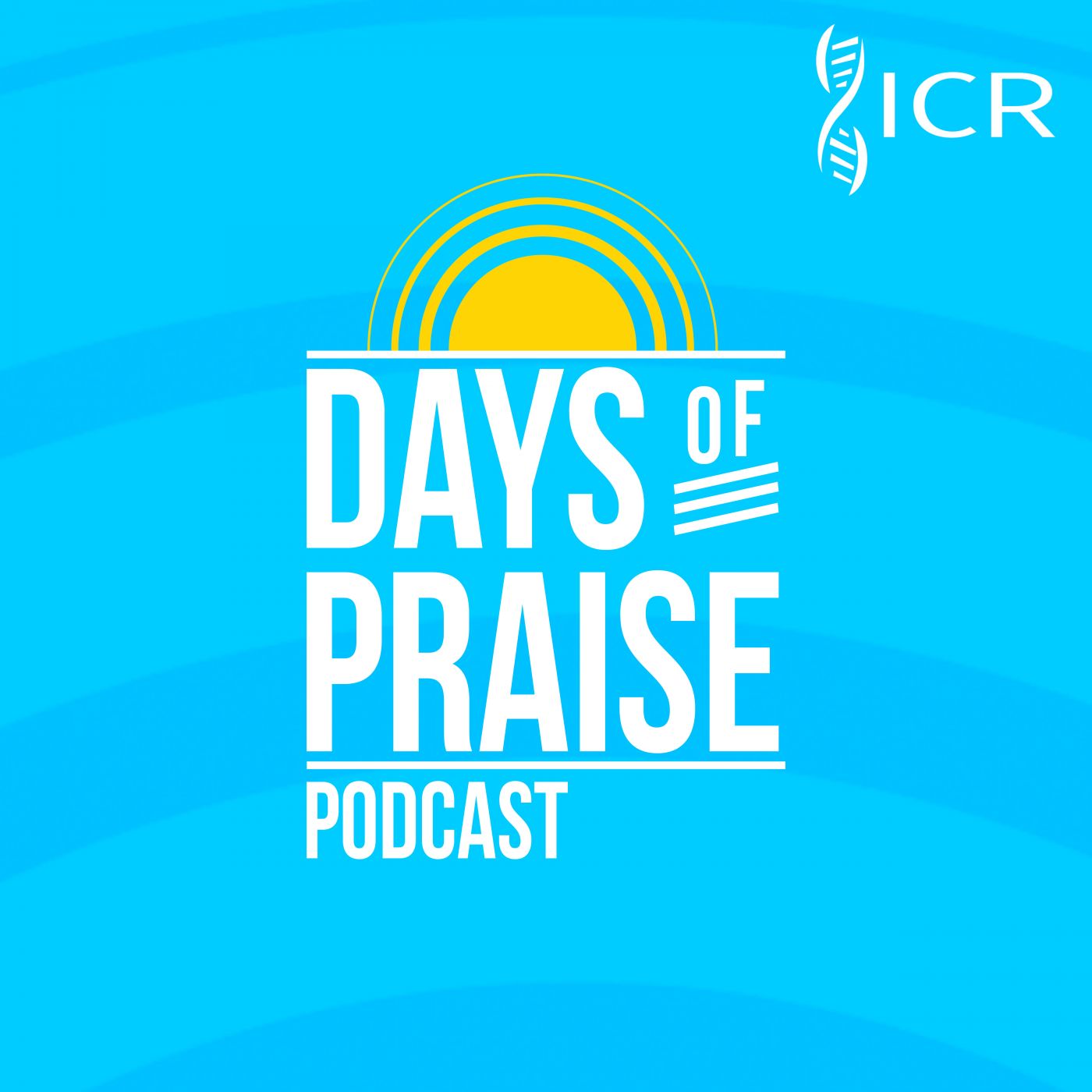 Days of Praise Podcast is a podcast based on the Institute for Creation Research quarterly print devotional, Days of Praise. Start your day with devotional readings written by Dr. Henry Morris, Dr. Henry Morris III, Dr. John Morris, and others to strengthen and encourage you in your Christian faith.