"Sing unto him a new song; play skilfully with a loud noise." (Psalm 33:3)
This is the first of nine references in the Bible to a "new song." Appropriately, the song of
Psalm 33
deals with the primeval event of creation, and it is the first psalm that does so (note also
Psalm 104
, etc.).
The new song is to be sung with instrumental accompaniment. However, the Hebrew word translated "loud noise" is so translated nowhere else; it is translated many different ways, but perhaps the familiar rendering "joyful sound" (
Psalm 89:15
) is the most appropriate here. In any case, this new song is of great importance and so should be performed well and joyfully, for it deals with the grandest of themes.
First of all is the great assertion that "the word of the LORD" is always right and the "works" of the Lord are always of truth (33:4). His righteousness and goodness are evident everywhere to those with eyes to see and hearts to believe (v. 5).
Then there is the vital revelation that God's creation of all things was simply by His mighty word, "the breath of his mouth," accomplished instantly, and not dragged out over long ages of evolutionary trial and error. "He spake, and it was done" (vv. 6, 9).
Furthermore, it is a comfort to know that God does not change, though new years come and go. "The counsel of the LORD standeth for ever" (v. 11). "Blessed is the nation whose God is the LORD" (v. 12).
There are many other great themes in this new song, and it would indeed be well to read and rehearse them all as the new year begins, committing ourselves once again to the faithful teaching of His inerrant Word, His magnificent creation, and His great salvation. HMM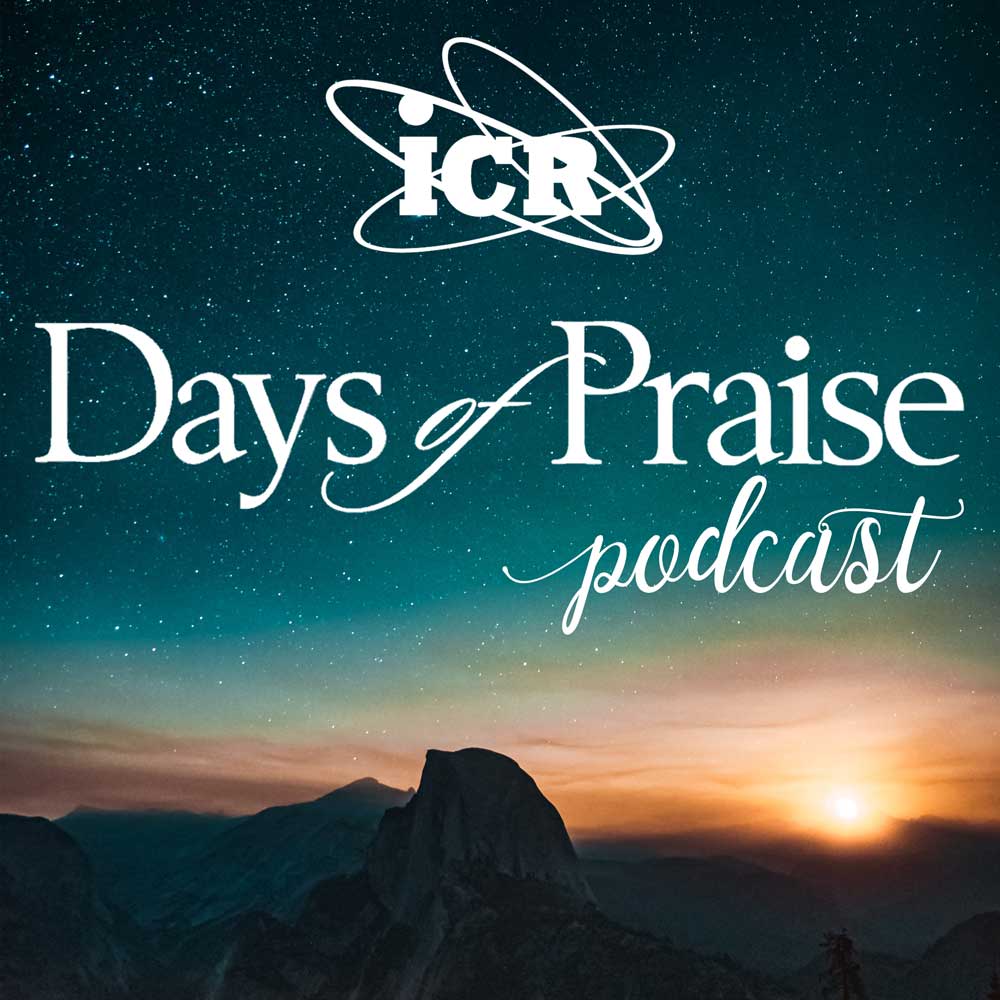 Days of Praise Podcast is a podcast based on the Institute for Creation Research quarterly print devotional, Days of Praise. Start your day with devotional readings written by Dr. Henry Morris, Dr. Henry Morris III, Dr. John Morris, and others to strengthen and encourage you in your Christian faith.