"I am the resurrection, and the life: he that believeth in me, though he were dead, yet shall he live." (John 11:25)
The backdrop to this fifth "I am" declaration of Jesus in John's gospel is the death of Lazarus four days before Christ's arrival with His disciples in Bethany. Martha, Lazarus' sister, met Jesus and said, "If thou hadst been here, my brother had not died" (
John 11:21
). Jesus then gave her the powerful declaration in today's text, followed by "and whosoever liveth and believeth in me shall never die" (v. 26).
Jesus' declaration of being "the resurrection, and the life" went well beyond what He was going to do in raising Lazarus from the dead. He was proclaiming His divinity and power to raise any man from the dead and impart resurrection life. In John 5:21, we read, "For as the Father raiseth up the dead, and quickeneth them; even so the Son quickeneth whom he will."
While our mortal life ebbs away, the life Jesus gives to those who put their faith in Him never ends. John 5:24 says, "He that heareth my word, and believeth on him that sent me, hath everlasting life, and shall not come into condemnation; but is passed from death unto life."
The resurrection life of Jesus is not just for the afterlife but also provides hope and strength in the midst of a sin-cursed world. Paul declared that God "hath quickened us together with Christ…and hath raised us up together, and made us sit together in heavenly places in Christ Jesus" (
Ephesians 2:5-6
), and "as Christ was raised up from the dead by the glory of the Father, even so we also should walk in newness of life" (
Romans 6:4
). JPT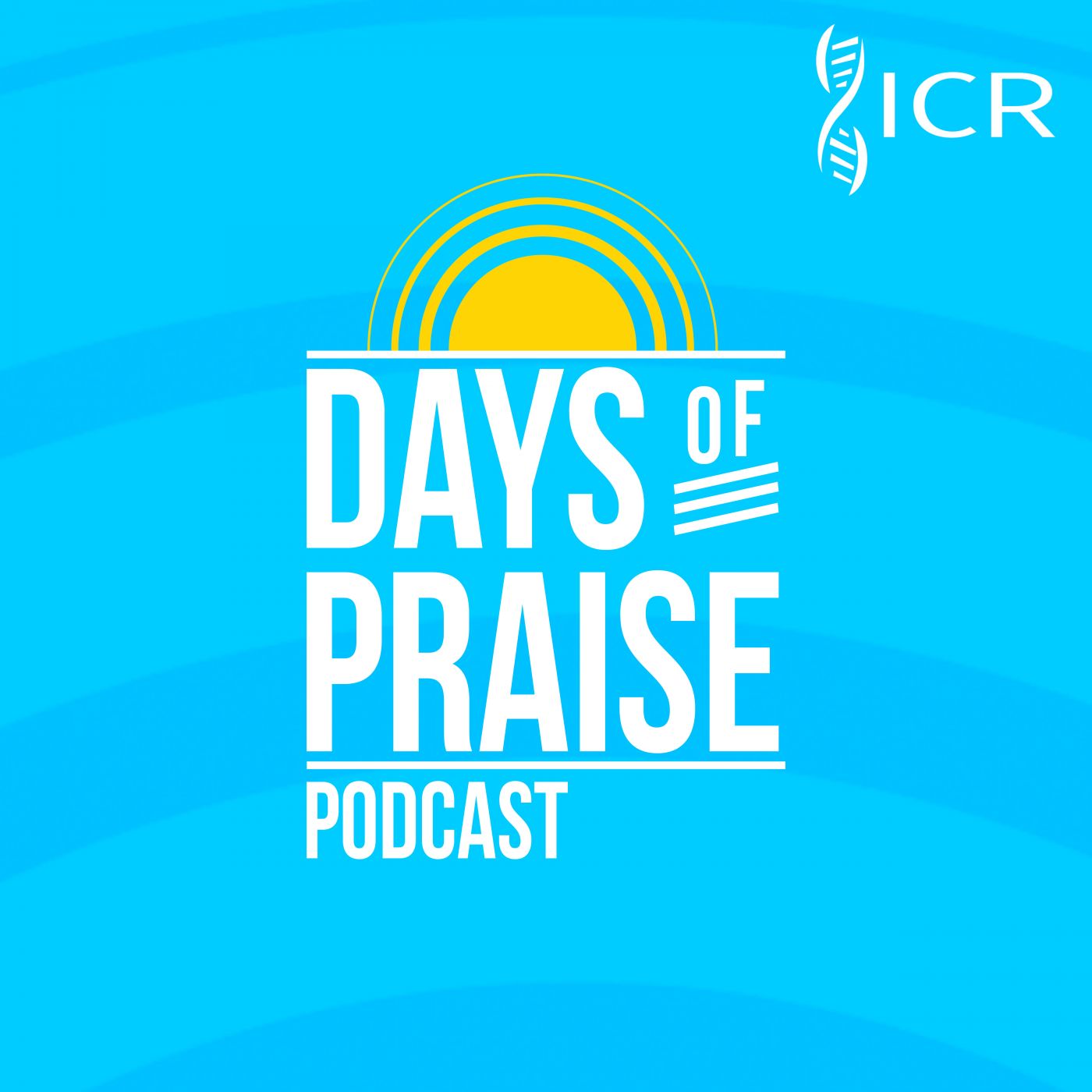 Days of Praise Podcast is a podcast based on the Institute for Creation Research quarterly print devotional, Days of Praise. Start your day with devotional readings written by Dr. Henry Morris, Dr. Henry Morris III, Dr. John Morris, and others to strengthen and encourage you in your Christian faith.