"Faithful is he that calleth you, who also will do it." (1 Thessalonians 5:24)
Many centuries ago, a desperate father brought his son to the Lord Jesus with an appeal for healing. The boy was demon-possessed from childhood and tormented physically and spiritually. The agony was awful. His father had brought him to Jesus' disciples, and they were unable to do anything. Nothing worked (
Mark 9:17-21
).
Jesus told the father, "If thou canst believe, all things are possible to him that believeth" (v. 23). The urgent and tearful cry of that hurting father was, "Lord, I believe; help thou mine unbelief" (v. 24). No doubt we often need to plea for such help. Join me in this prayer that the Lord will grant us greater faith in Him.
Oh Lord, God, we cannot know the end of a thing. We do not have certainty about the plans of our days. Forgive us when we try without consulting You. Forgive our blundering efforts to make something happen. We love You, and we want to please You, but our lives are so caught up in the things of this world. Help us, Lord. Help us to know how much we need You. Help us to see the real values of eternal things. Give us a greater awareness of Your Holy Spirit. Give us a holy awe of Your Word. Drive us to our knees more often, Lord. Keep us close.
Oh, our Father, purge us from the ungodly. Separate us from the sins that hinder and blind us. Meet us in the halls of our heart and sanctify us there. And then, Lord Jesus, embolden us for the work ahead. Provide our daily bread. Cleanse us of our sins and enrich our fellowship with the saints. Clothe us in the armor of God and place us where we must stand. Enable us to resist the enemy in the faith, that we may see his strongholds crumble and his minions flee. Grant us a fruitful harvest and an effective ministry, in Jesus' name. Amen. HMM III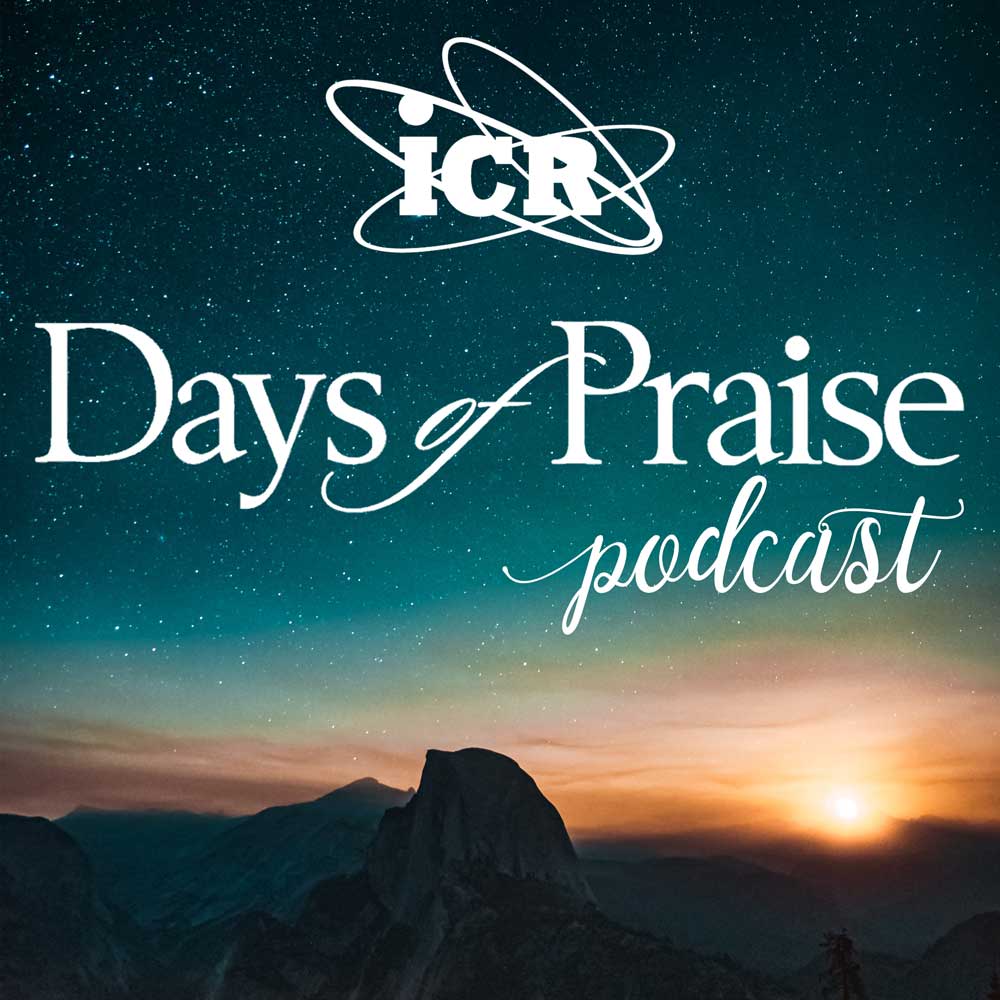 Days of Praise Podcast is a podcast based on the Institute for Creation Research quarterly print devotional, Days of Praise. Start your day with devotional readings written by Dr. Henry Morris, Dr. Henry Morris III, and Dr. John Morris to strengthen and encourage you in your Christian faith.