"For we are his workmanship, created in Christ Jesus unto good works, which God hath before ordained that we should walk in them." (Ephesians 2:10)
The word "poem" is derived from the Greek
poiema
. Used only twice in the New Testament, it refers to two great works of God Himself. Thus, God is the divine poet who has created two great masterpieces—artistic creations of marvelous intricacy and surpassing beauty.
The first is the entire physical universe: "For the invisible things of him from the creation of the world are clearly seen, being understood by the things that are made, even his eternal power and Godhead; so that they are without excuse" (
Romans 1:20
). In this key verse,
poiema
is translated "things that are made." Everything in the universe, animate and inanimate, constitutes a marvelous product of God's creative forethought and inventive skill. If a beautiful poem requires a poet to create it, so much the more does the complex cosmic poem of the universe demand a great poet of consummate wisdom and infinite power. The rejection of the poet and the message of the poem not only leave one "without excuse" (v. 20), but facing "the wrath of God" (v. 18).
Yet an even more amazing poem is the work of transforming redemption accomplished in a lost soul saved by grace through faith (
Ephesians 2:8
). For then it is we, ourselves, who become His poem! This also is a great creative masterpiece, for "we are his workmanship [same word, Greek
poiema
], created in Christ Jesus unto good works." A life once dead in sin, now born again and walking in good works—this is God's greatest poetic masterpiece of all!
Both the mighty universe and the soul made new in Christ are special creations of God, and both manifest His greatness and His love. "Thanks be unto God for his unspeakable gift" (
2 Corinthians 9:15
) of grace. HMM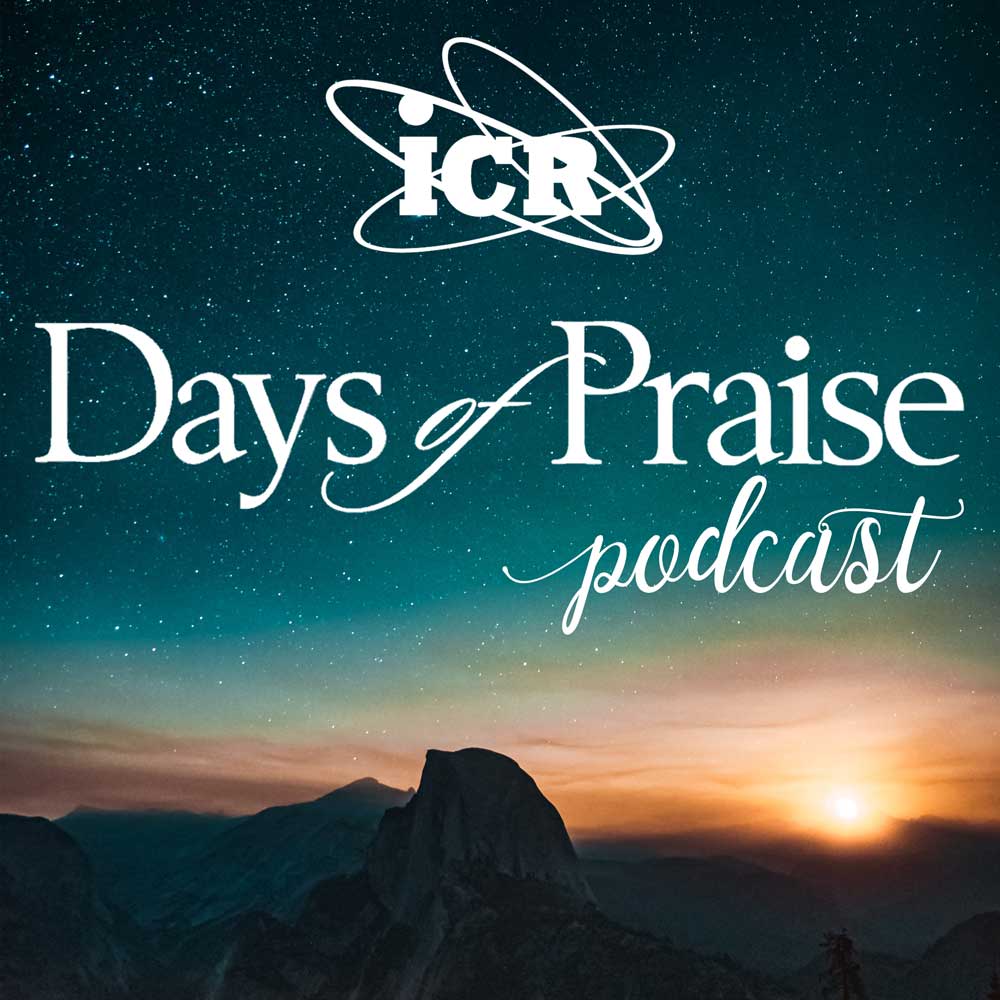 Days of Praise Podcast is a podcast based on the Institute for Creation Research quarterly print devotional, Days of Praise. Start your day with devotional readings written by Dr. Henry Morris, Dr. Henry Morris III, and Dr. John Morris to strengthen and encourage you in your Christian faith.