"And the peace of God, which passeth all understanding, shall keep your hearts and minds through Christ Jesus." (Philippians 4:7)
This precious promise is rooted in the "garrison guard" that God will set around our hearts and minds through His peace. Imagine the war circle of angels "full of horses and chariots of fire round about" that Elisha spoke of (
2 Kings 6:17
).
And it is a war! "But I see another law in my members," Paul wrote, "warring against the law of my mind, and bringing me into captivity to the law of sin which is in my members" (
Romans 7:23
). Were it not for the peace that exceeds human comprehension, we would quickly succumb to the fact that "in the world [we] shall have tribulation"; but Jesus also said, "Be of good cheer; I have overcome the world" (
John 16:33
).
The "peace of God" is a supernatural peace, not a false calm of meditative hypnosis or a denial of the turmoil that surrounds the "roaring lion" who seeks to devour (
1 Peter 5:8
). This peace is from our Lord Jesus and "not as the world giveth" (
John 14:27
). It comes through the "things I have spoken unto you," Jesus said, "that in me ye might have peace" (
John 16:33
).
Since, however, this kind of supernaturally guarded and God-given peace comes from and through the message of the Scriptures, this peace must "rule in your hearts" (
Colossians 3:15
). There can be no vacillation, no hesitation about the source, the authority, the capability, or the stability of such peace—or the war that rages in the members of our body will dissipate the vision of God's garrison surrounding our hearts and minds. "For to be carnally minded is death; but to be spiritually minded is life and peace" (
Romans 8:6
).
"And let the peace of God rule in your hearts, to the which also ye are called in one body; and be ye thankful" (
Colossians 3:15
). HMM III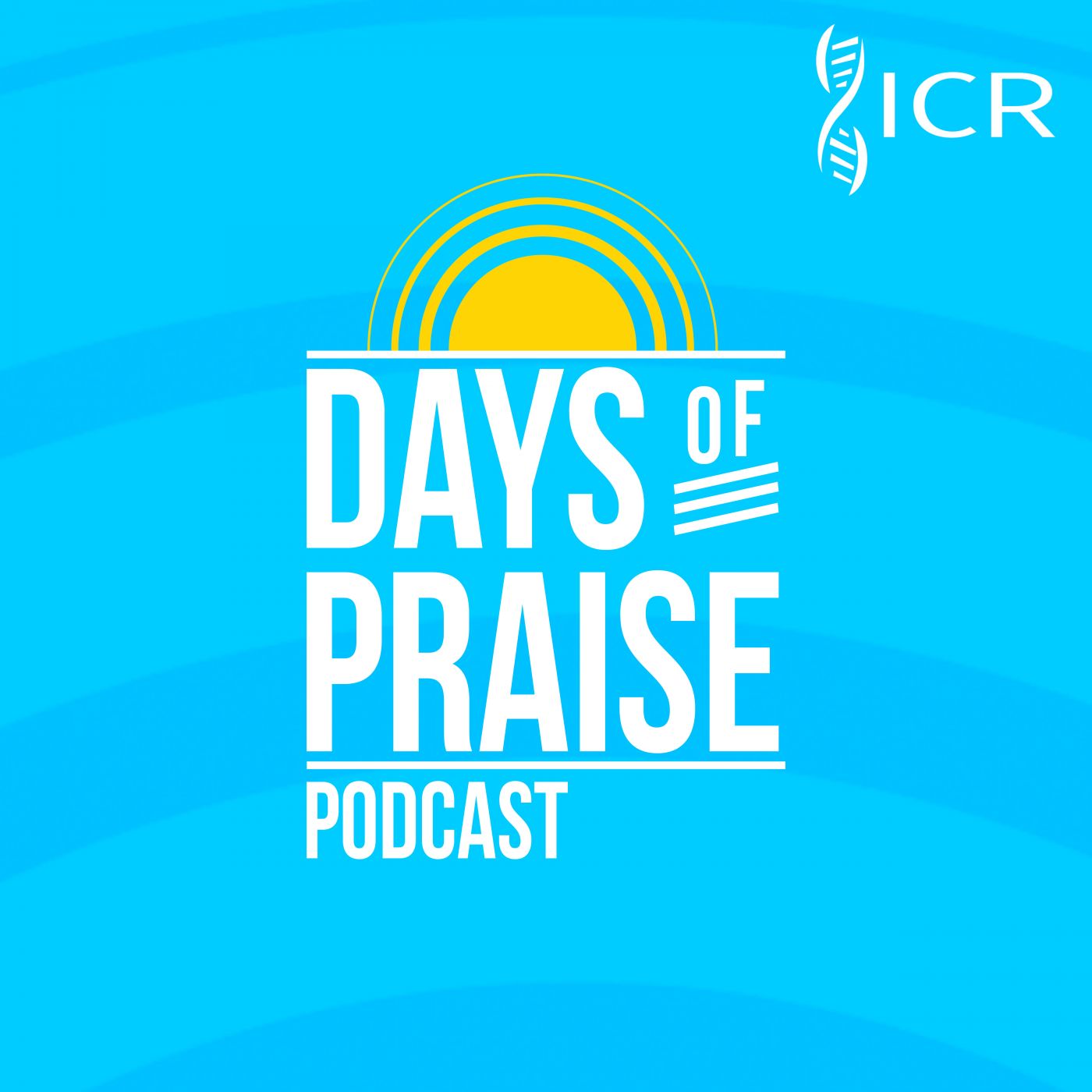 Days of Praise Podcast is a podcast based on the Institute for Creation Research quarterly print devotional, Days of Praise. Start your day with devotional readings written by Dr. Henry Morris, Dr. Henry Morris III, Dr. John Morris, and others to strengthen and encourage you in your Christian faith.