The article requested is not found.
Browse through our Archives of articles.
Use our powerful article Search Tools.
Walk as He Walked
"He that saith he abideth in him ought himself also so to walk, even as he walked." (1 John 2:6)

The idea of walking as Christ walked can be intimidating to a Christian.More...
Christ the Creationist
"For in those days shall be affliction, such as was not from the beginning of the creation which God created unto this time, neither shall be.More...
These Animals Are Masters of Disguise | The Creation Podcast: Episode 33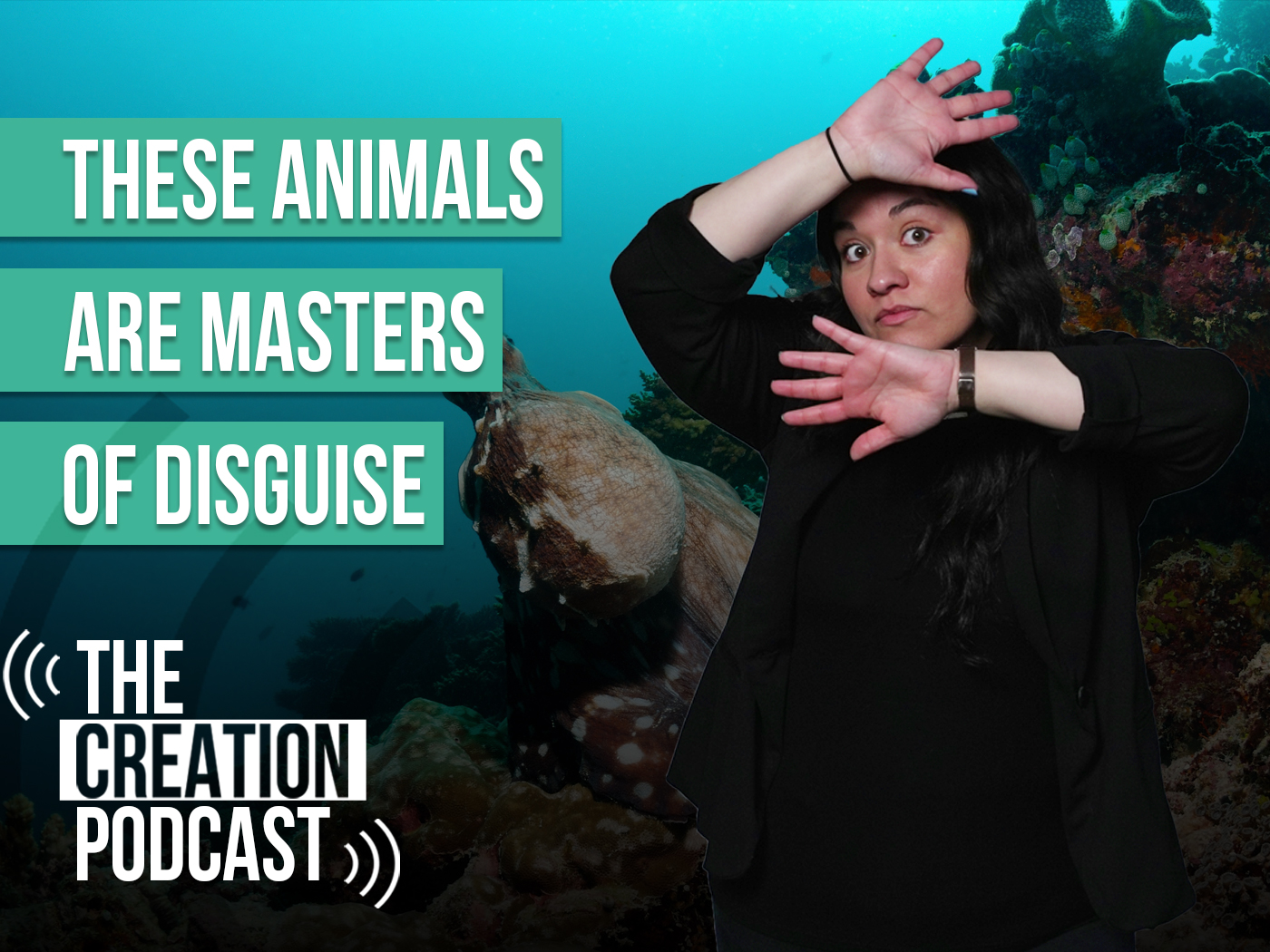 From the leopard's spots to the butterfly's wings, many of our planet's creatures possess the ability to hide in plain sight. Where did this skill come from? And why is it found in so many diverse places? Whether in the air, on the ground, or under the sea, you're sure to find what you're looking for as host Ivana Semidey and ICR Zoologist Dr. Frank Sherwin discuss this fascinating creature feature.
More...
Angels Round About
"The angel of the LORD encampeth round about them that fear him, and delivereth them.More...
More Articles