"When Jesus then lifted up his eyes, and saw a great company come unto him, he saith unto Philip, Whence shall we buy bread, that these may eat? And this he said to prove him: for he himself knew what he would do." (John 6:5-6)
Word began to get out about the Lord Jesus healing all who came to Him, and a "great multitude followed him, because they saw his miracles which he did on them that were diseased" (
John 6:2
). An exasperated Philip noted that "two hundred pennyworth of bread" would not be enough so that "every one of them may take a little" (
John 6:7
).
Andrew found a "lad here, which hath five barley loaves, and two small fishes, but what are they among so many?" (
John 6:9
). Jesus calmly told the disciples to seat the crowd, gave thanks, and distributed the food to the disciples, who then dispersed the food until the crowd was filled (
John 6:11
). Twelve baskets were collected of leftover bread "that nothing be lost" (
John 6:12-13
).
What actually happened? New matter was created—instantly! Since "all things were created by him, and for him" (
Colossians 1:16
), the Lord Jesus not only demonstrated His power to create, but also the design to conserve that which is created. Remember the first law of thermodynamics: Matter can neither be created nor destroyed.
Those who insist that the structure of the universe must have taken eons to develop are going against the evidence given by the Creator Himself when He was on Earth. The incarnate Son of God openly demonstrated His power over all creation by miracles like this event. Jesus later said, "If I do not the works of my Father, believe me not. But if I do, though ye believe not me, believe the works: that ye may know, and believe, that the Father is in me, and I in him" (
John 10:37-38
). HMM III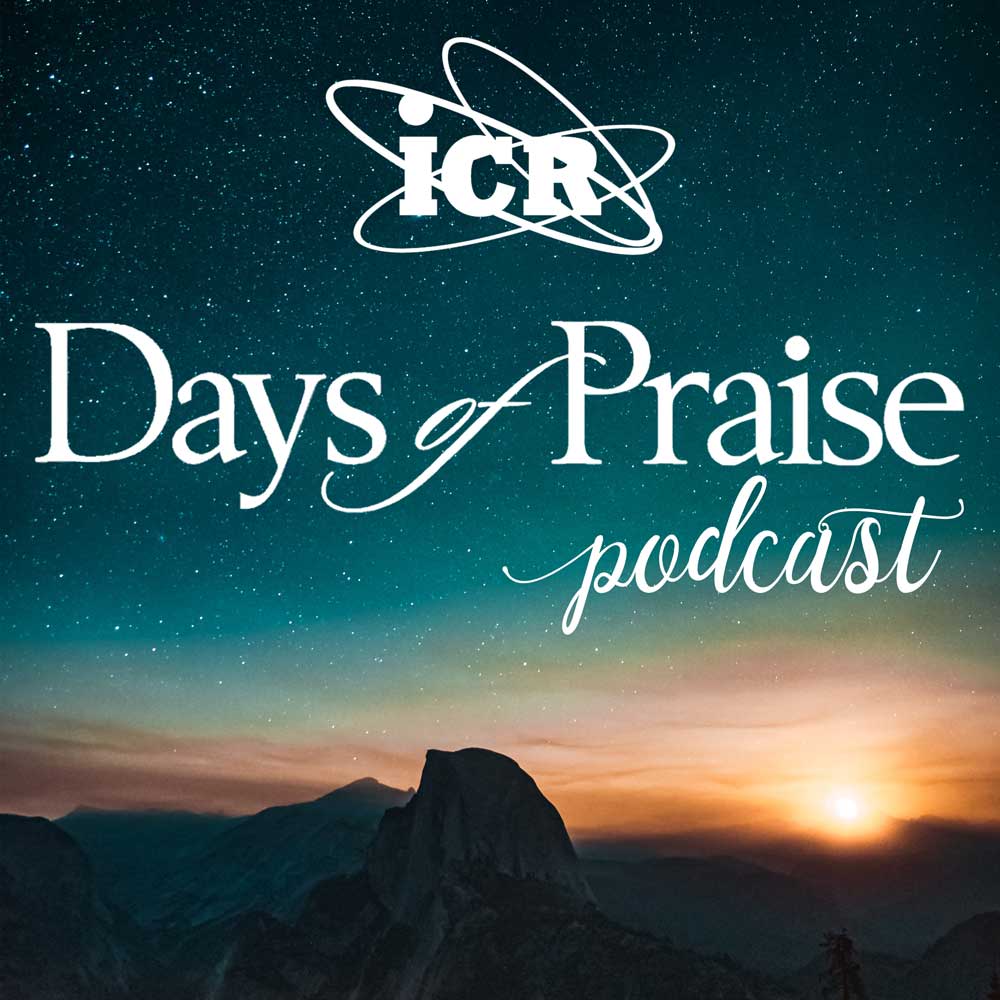 Days of Praise Podcast is a podcast based on the Institute for Creation Research quarterly print devotional, Days of Praise. Start your day with devotional readings written by Dr. Henry Morris, Dr. Henry Morris III, and Dr. John Morris to strengthen and encourage you in your Christian faith.