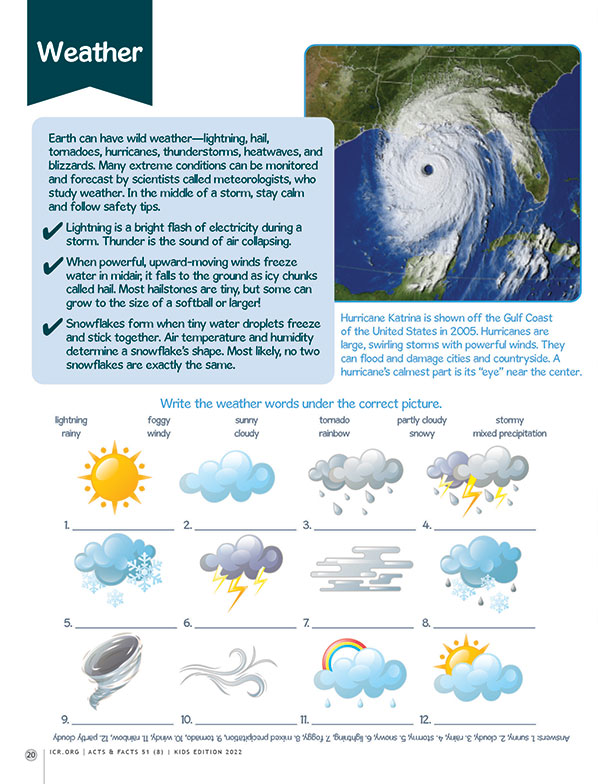 Hi, kids! We created a special Acts & Facts just for you! We hope you have fun doing the activities while learning how God designed creation just right in the beginning.
Earth can have wild weather. Lightning is a bright flash of electricity during a storm. When winds freeze water in midair, it falls to the ground as hail. Hurricanes are large, swirling storms with powerful winds.
Click HERE to to download the entire Kids Edition 2022 Acts & Facts.
Click HERE for the Kids! Edition individual sections and ICR's Creation Kids activity pages.
Contributions by communications department: Jayme Durant, Michael Stamp, and Lori Fausak. Designed by Susan Windsor